Fox found living in UK's tallest building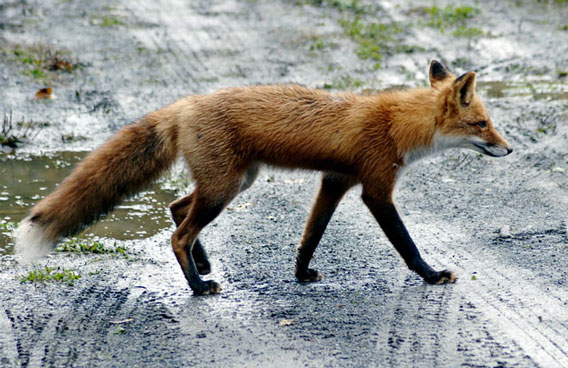 A fox has been found living at the top of the UK's tallest building, enjoying views over London from around 945 feet.
The animal, who clearly loves the high-life, is believed to have entered the under-construction Shard building at London Bridge through the central stairwell.
Named Romeo by surprised staff, he reportedly survived for around two weeks at the 72nd floor summit by eating scraps of food left behind by builders working at the site.
Les Leonard, pest control manager at London's Southwark Council, told The Sun: "It was unbelievable. To get up there the fox would have had to climb 71 sets of stairs and an old-fashioned ladder."
Animal welfare officers eventually captured the fearless fox and set him free - down at street level.
"We explained to him that if foxes were meant to be 72 stories off the ground, they would have evolved wings".
The Shard will be the tallest building in the European Union when completed in 2012 having already overtaking Canary Wharf as the UK's highest last year.
Follow Emirates 24|7 on Google News.