French serial killer claims to be dad of Rachida Dati's baby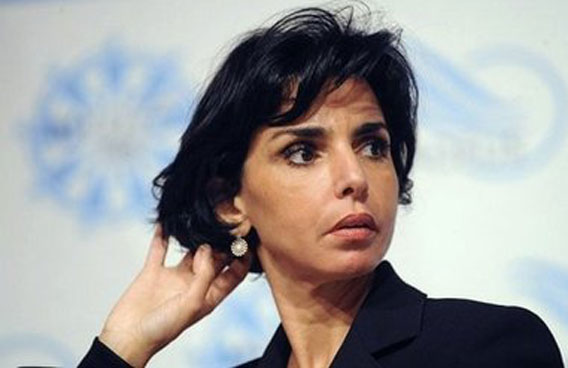 A French serial killer appeared in court Monday alongside another convicted murderer to answer charges of falsely claiming to be the father of former justice minister Rachida Dati's child.
Alfredo Stranieri and Germain Gaiffe are accused of insulting a public figure by separately writing to Dati from their prison cells to request to be officially registered as the girl's father.
Gaiffe appeared in the court in Versailles wearing a jacket with the words "Father of Zohra" emblazoned in gold letters on the back.
Dati, now a deputy in the European parliament after a stint as France's justice minister, has since her daughter's birth in 2009 refused to say who the father is.
Several high-profile figures, including Spanish former prime minister Jose Maria Aznar, have denied paternity.
The Versailles court hearing the case taken by Dati, who was the first Muslim woman to hold a top job in the French government, against Gaiffe and Stranieri put off its hearing until March 11.
Stranieri, who appeared in court with "Crook of the Century" emblazoned on his back, was convicted in 2003 for a series of murders. Gaiffe was convicted of a murder the same year.
They are both serving their time in Poissy jail near Paris.
Follow Emirates 24|7 on Google News.