Hubby drives 35 miles with wife on van hood clutching wipers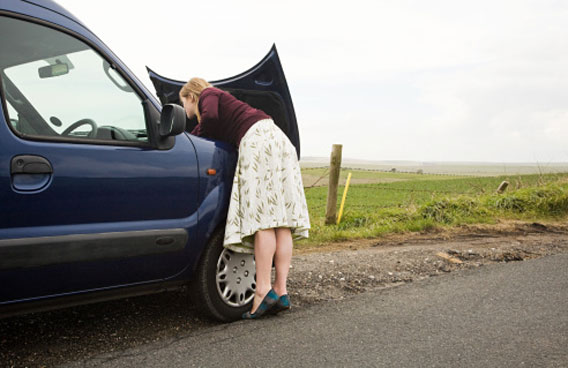 A California man remains behind bars four days after driving 35 miles on a freeway with his wife clinging to a windshield wiper blade on the hood of their minivan, police said Wednesday.
Christopher Michael Carroll, 36, was being held without bail at the San Joaquin County Jail on charges of attempted murder, kidnapping and domestic assault, according to sheriff's department records.
Carroll got into the family's minivan around 12:30 a.m. Saturday after he and his wife had an argument at their Manteca home, local police said.
"She kind of goes with the van to try to stop him, gets up on the hood and is hanging on to the wiper blade," said police spokesman Rex Osborn. "She obviously didn't think he would keep driving."
Carroll sped through Manteca, got on a freeway and didn't pull over until he reached Pleasanton, about 35 miles away, Osborn said.
Two witnesses called 911 from the road to report it, Osborn said. One of the callers followed Carroll all the way to Pleasanton and told police his speed reached 100 miles per hour.
Eventually, Carroll slowed down the vehicle and his wife "was able to roll off," Osborn said. The driver following the vehicle transported the woman to a nearby hospital, where she was treated for hypothermia.
Carroll returned home, where police arrested him a short time later, Osborn said. He is scheduled to appear in court Thursday.
The wild ride happened several days after Carroll was arrested for being under the influence of a controlled substance, Osborn said.
Police received a phone call on Feb. 23 from a witness who reported that Carroll had climbed into a 6-foot-deep trash bin in Manteca and was threatening to drown himself in the five inches of water that had collected at the bottom, Osborn said.
"We went out there and talked to him for about an hour and he was obviously on some kind of drugs," Osborn said.
Carroll was booked into county jail that afternoon and released the following day, he said.
Follow Emirates 24|7 on Google News.