Adolphe Sax, saxophone inventor, finally gets his due in Belgium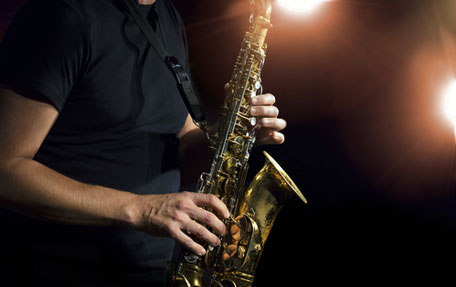 Adolphe Sax, who revolutionised jazz and blues with his invention of the saxophone, is finally getting the recognition he is due in his native Belgium, 200 years after his birth.

A bicentenary exhibition has just opened in the Museum of Musical Instruments in Brussels, a stunning art deco building just across the road from the permanent display of works by Magritte, another famous Belgian son.

Born in the picturesque town of Dinant on the banks of the Meuse south of Brussels, the young Adolphe was accident prone, nearly drowning and also surviving a tumble down some stairs, as well as drinking varnish used by his father, a well-known maker of musical instruments.

The music world was lucky too -- without the saxophone, would there have been a John Coltrane, Sidney Bechet, Charlie "Bird" Parker or a Stan Getz to work their magic?

Bill Clinton also might have had to find another instrument and modern music would surely not have been the same.

"Adolphe Sax would certainly never have imagined in his wildest dreams the place his highly original instrument would come to enjoy," said Gery Dumoulin, who curated the exhibition.

After moving to Brussels, Sax followed in his father's footsteps, building up a reputation for quality and taking a particular interest in the clarinet for which he patented several improvements.

In 1842, he moved to Paris to set up a workshop and in 1845 entered a competition for modern instruments run by the army on the Champs de Mars, now overlooked by the Eiffel Tower.

In front of a crowd put at 20,000, his instruments easily outplayed those of his main rival Michele Carafa.

Winning the "Battle of the Saxons and the Carrafons" sealed Sax's reputation and he came to dominate the market for the new brass wind instruments favoured by military bands for marches and fanfares.

Clinton's gift sax on display

Admired by Berlioz, Sax registered a patent in 1846 for what was described as "a system of wind instruments, the saxophone".

Slowly, the new instruments made their way into music making, finding a place in opera orchestras by the 1880s.

However, the saxophone was hampered by its association with popular, as opposed to serious music, and musicians were reluctant to learn the new instrument.

At the same time, black American jazz players were beginning to show what it could do, heralding the roaring 1920s.

The "Sax200" exhibition traces Sax's long life -- he died in 1894 aged 79 -- and the evolution of the elongated, S-shaped instrument so well known today in its many forms.

In all, there are some 200 on display, including the oldest known model, a bass saxophone from 1846, and a tenor sax in the colours of the American flag given to then President Clinton when he visited Brussels in 1994.

The exhibition runs to January 2015.

In Sax's home town Dinant, about an hour's drive from Brussels, there are also exhibitions and events to mark the bicentennial, with the main bridge across the Meuse decked out with giant-size saxophones in vibrant colours (https://sax.dinant.be).
Follow Emirates 24|7 on Google News.