Japanese man takes robot piggyback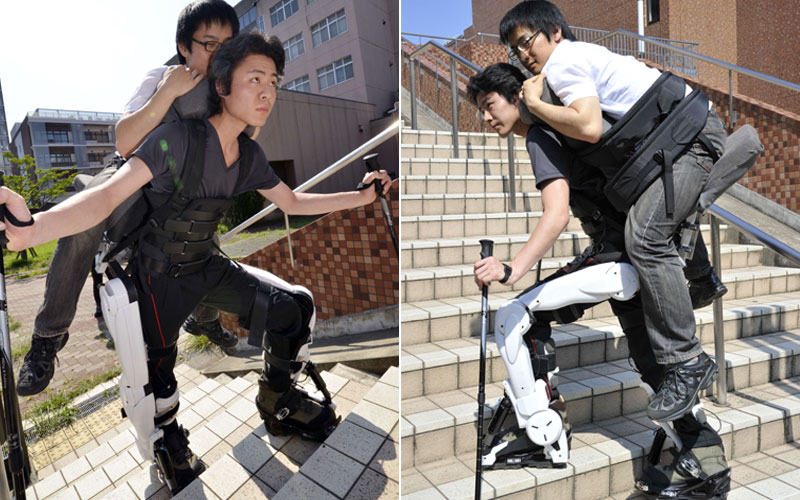 A robotic outfit that bestows superhuman strength allowed a paralysed Japanese man to tour the steep lanes of France's Mont-Saint-Michel landmark Tuesday -- on a friend's back.
Seiji Uchida, 49, said he had dreamed of visiting the medieval site, a warren of steep steps on a sea-lapped mound off northwestern France, but could not because a motorbike accident in his twenties left him unable to walk.
On Tuesday he fulfilled his wish however, when student Hiromasa Hara donned a Hybrid Assistive Limb, a body-length device developed by Japanese scientists, and gave Uchida a superhuman piggy-back.
The suit is attached to the wearer's back, arms and legs. Reading brain signals and following the wearer's muscular actions, it takes the strain of the load, allowing him to lift up to 200 kilograms (440 pounds).
"It was a dream to come here," said Uchida, who travelled with his wife and four children. "The mount is very difficult to access for someone in a wheelchair," he added.
"I want to show my children that even with a disability you can tackle anything you want."
Follow Emirates 24|7 on Google News.