Philippine troops hunt down deadly militants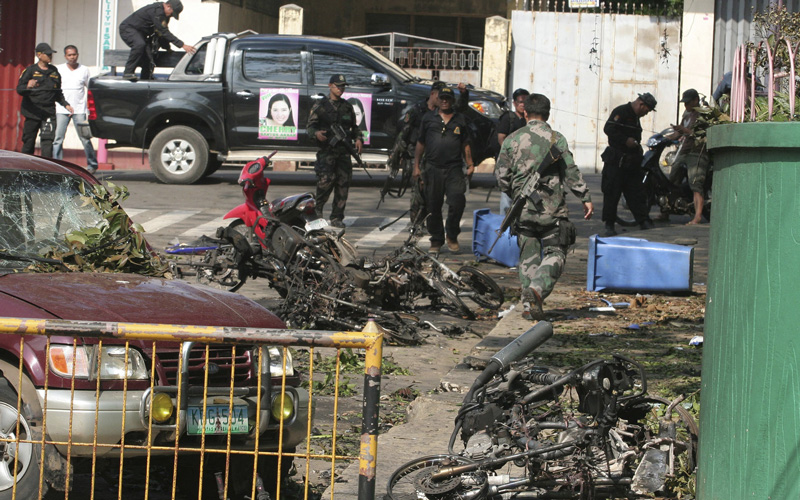 Philippine troops have clashed with a top Muslim militant commander and dozens of fighters suspected of trying to seize a key predominantly Christian southern city in a daring attack that killed at least 13 people.
There was no word of casualties in Wednesday's fighting between troops and more than 60 Abu Sayyaf gunmen led by a notoriously brutal Puruji Indama, whose brother was among the dead in Tuesday's coordinated attacks on the Basilan provincial capital of Isabela, said regional military commander Lt. Gen. Benjamin Dolorfino said.
Dozens of Abu Sayyaf gunmen, many disguised as police commandos, detonated bombs then opened fire on civilians and troops after their apparent plan to seize Isabela faltered as government forces fought back.
Follow Emirates 24|7 on Google News.