Poles attend memorial to President, others killed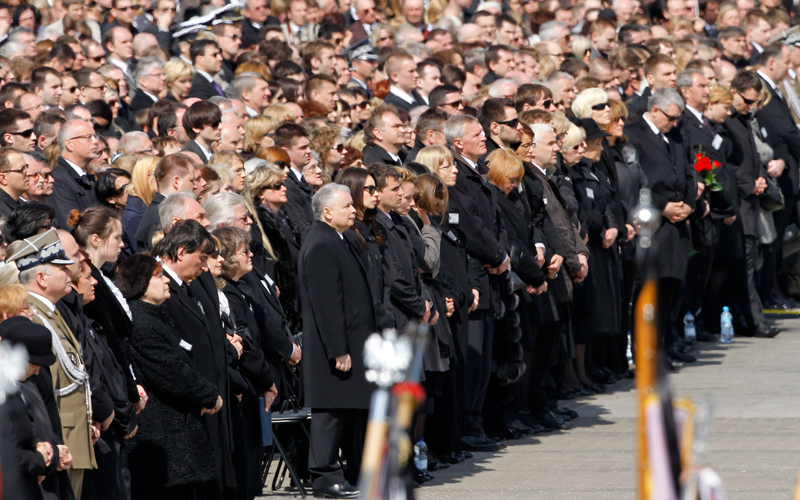 Some 100,000 Poles have filled Pilsudski Square for a public memorial to the 96 people including President Lech Kaczynski killed in a plane crash last week, marking two minutes of silence that was followed by screaming emergency sirens and the din of pealing church bells.
A mass of people converged on the square but were orderly as they waved white-and-red Polish flags Ñ black ribbons of mourning affixed to them. A massive white stage, a large cross in the center, was flanked by oversized photos of the 96 dead.
The ceremony is the first of two days of somber ceremonies and will be followed by a funeral mass for the first couple at St. John's Cathedral at 6 pm (1600 GMT; noon EDT) in Warsaw.
Follow Emirates 24|7 on Google News.