Days of "distress" selling over in Dubai, say experts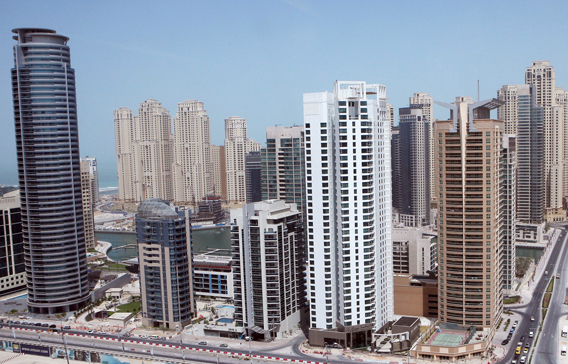 Distressed sales are longer happening in Dubai as the market is moving towards stability and transaction numbers rise, thanks to mortgage providers easing their lending criteria, according to realty experts.
"We don't see any 'real' deals that are called 'distress' in present times. When the panic button was hit in early 2009, we saw most of these and believe clients have come a long way from that stage of crisis. Moreover the economy is revived, most of them have sorted themselves out and this is continuing to be a emotional volatile market," Faisal Baig, Director, PropSquare Real Estate, told Emirates 24|7.
Will Jones, Dubai Sales & Leasing Director, Elysian Real Estate, said: "The current market situation in Dubai relating to distressed properties has changed quite significantly. Over the past 12 months we saw a large increase in units sold at under market value, due to a mass of owners needing to release cash, consolidate into other offshore investment, or for personal reasons. However, the market is now stabilised and Dubai real estate has turned a positive corner… it is now set to see nothing, but improvement."
"Increasing the potential scope of investment and possibilities of end users purchasing properties in Dubai is due to the banks in the UAE finally stepping back into the game and offering competitive mortgage prices and increasing the LTV rates, which is a great step to getting the real estate market back on track."
Way back in 2009 and early 2010, investors, mostly speculators, were ready to offload their units at even a 50 per cent discount. A number of adverts were then being placed in newspapers, which read: "Investor ready to sell unit at 30 per cent discount from the original price… open to negotiation."
However, "genuine" end-users did not get on to the bandwagon of the distressed seller but sought to negotiate with their developer to get their sale price reduced.
According to Baig, people were ready to offer discounts of even up to 50 per cent from the original price, which dropped to 20 per cent by early 2010.
"Now… we don't see them anymore."
When distressed sales did happen, Jones emphasized that the only units which were being transferred and sold, or gained any interest were completed units and not off plan properties.
"Investors only wanted a unit they could gain an immediate yield on, an end user only wants to purchase a property they can physically walk and touch. Off plan properties have not seen a rise in interest from any party due to the fact of trust with developers handing over on time, the constant ridicule of cash flow for construction and upon handover a lower quality than what was promised."
Baig also echoed the same sentiment. He added: "Today's consumer is not confident on off-plan, mainly due to the timelines in completion, there is very less 'selling' of these assets to have distress sales. Completed units, you do find price bargainers, but it is too ahead to term it as distress. Poor quality, location, high service charges are all part of this bargain negotiation."
In March, Jones Lang LaSalle (JLL) said the property market in Dubai will bottom out by first quarter of 2012, with rents and prices set to decline further. However, Rasmala Investments said property prices in Dubai are still nowhere near the bottom and are facing up to a 30 per cent fall in value.
Total transactions registered at the Dubai land Department in 2010 was Dh120 billion. Rera CEO Marwan bin Ghalita recently said the number of transactions registered at the department had already increased in 2011, with the Director-General Sultan Butti bin Mijrin expecting the total transactions this year to eventually cross 2010 figure.
Follow Emirates 24|7 on Google News.