No ready units in plot-for-plot Nakheel swap offer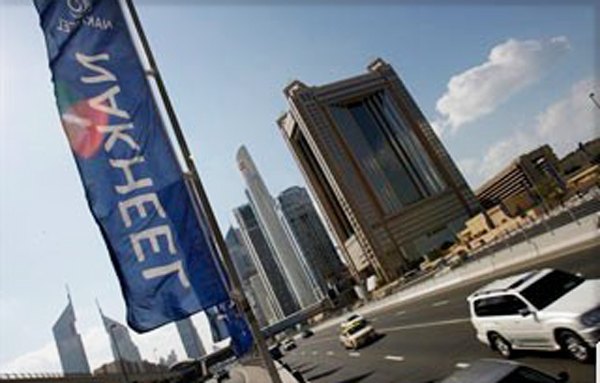 Plot owners in Nakheel's long term projects can swap plots for plots in short-term projects, while swap offers are offered at market price, a company spokesperson has said.
"Owners in long-term projects will only be offered plot swap options in short-term projects," he told Emirates 24|7.
A few investors, who had spoken to this website earlier, said they were interested in swapping their investment for completed or near completion properties since the projects where they had purchased plots have been put on hold.
This means that plot owners cannot exchange their investments for completed or near completion properties such as apartment or villas in Discovery Gardens, International City of Jumeirah Village.
The master developer confirmed it was offering a refund option, which was part of overall restructuring plan.
"Long-term project customers are invited to swap their funds into available inventory or consolidate their funds. A long-term refund option is also available as part of the overall restructuring plan."
Asked if the Palm Jebel Ali and Palm Deira had been cancelled, the spokesperson said: "They are part of our long-term projects."
Nakheel spokesperson also dismissed investors' claim that prices offered during property swaps were higher than current market rate.
"Our inventory for property swaps are priced at market value," he added.
Last week, this website had reported that Nakheel was offering consolidation options to Palm Jebel Ali investors with three alternatives: a credit note for money paid for a plot; swap for a plot in Palm Jumeirah, The World, or Jumeirah Village; and finally, a full reimbursement on December 31, 2015.
In March 2010, Nakheel said it will continue to offer customers invested in longer-term projects the option of receiving credit equivalent to 100 per cent of their installment payments and swap into projects nearing completion at today's market value.
The company is currently working on completion of short terms projects, phases or certain components of master developments such as Jumeirah Park, Al Furjan, Veneto and Badrah, Jumeirah Heights, Jumeirah Village South, Jumeirah Island and Palm Jumeirah, where construction has progressed considerably.
Follow Emirates 24|7 on Google News.