Now or never for Dubai homebuyers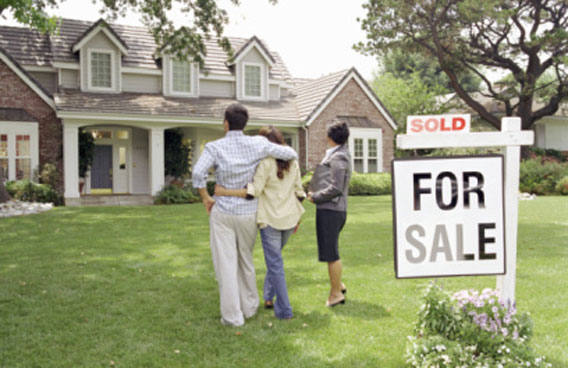 If you're in the market for a home this season, and think you should still wait for the price tag on your favourite house to lower, you may be pushing the envelope.
According to latest information to hit the market and leading real estate companies in Dubai, if you are looking for a place to live in a good locality in the city, now is perhaps the time to make a move.
This is because most realty experts feel the bottom of the property market is about to be reached and prices will only increase from here.
According to Vineet Kumar, Head of Business Development, Dubai at Asteco Property Management, "now is a good time to buy."
"It's fair to say it's a buyers' market, but with sales prices stabilising and a wide range of properties to choose from, now is a good time to buy. There is a marked difference between lower quality and higher quality properties, some areas are more sought after than others and certain developments have better maintenance records than others especially for common areas. However, the price differential as yet is not so pronounced, a dynamic we feel will change as the market matures. Also, mortgage providers have come back to the market, offering competitive rates, which may not be sustained as the market gains momentum," he told Emirates 24|7.
Agrees Marion Abu Thina, Senior Sales & Leasing Consultant, JBR Office of Better Homes. "I certainly would buy today if I had the funds, as prices are back to where they were in 2005 – at least in most areas. With available funds, waterfront properties are a solid investment," said the expert.
Saeed Hashmi, Head of Valuation & Advisory, MRICS at Landmark Advisory believes that there's already been an upswing in investor sentiment and the choice of customers is largely swayed by the location in the city.

"We have already seen since the start of the year an improvement in sentiment with investors looking to purchase property in Dubai. The market is becoming increasingly split between prime and secondary locations and between well and poorly maintained property. This pattern will continue going forward.
"We have seen for some time now that many owners of prime property are unwilling to dispose of their assets in this weakened market, and demand for these units remain high.
"We would recommend that is becoming increasingly important for investors analyse Dubai on a micro level as some areas in Dubai now offer 'good deals' and others still remain unattractive," Hashmi told this website.
Property mantra:
You cry, I buy; you yell, I sell
No court hearing
without Land Department report
Rents to slide,
property to bottom out
Follow Emirates 24|7 on Google News.