Property prices may drop 30%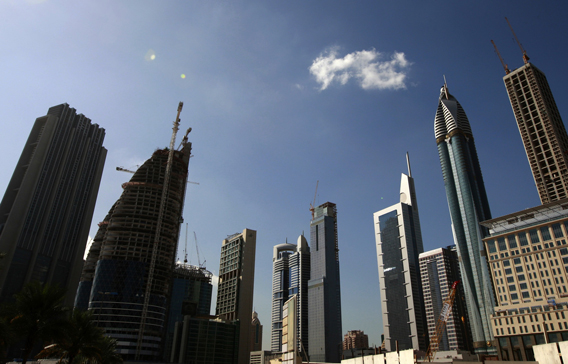 The UAE property sector continues to undergo a price correction that began in late 2008. The prices are likely to decline by an additional 25-30 per cent due to depopulation, deleveraging and more units coming online, investment bank Rasmala said in a study on Thursday.
"We believe equity valuations largely account for systemic challenges, but in the absence of significant catalysts – including consolidation, privatisation, banking and immigration reforms, etc – we expect the UAE property sector to remain rangebound in the foreseeable future. Despite our positive view on strong secular trends in the region, the current socio-political unrest in MENA may lead to higher investor risk aversion in the near term, which in turn may be reflected in higher volatility," Rasmala analysts said.
Rasmala initiated coverage of Emaar Properties PJSC and Drake & Scull International with "buy" ratings, while Arabtec Holding Co. was started with a "hold" recommendation. Abu Dhabi-based developers Aldar Properties PJSC and Sorouh Real Estate Co. were rated "hold."
"We believe while there is more downside risk to property prices, much of this is priced in to the stocks. Emaar and DSI offer up to 16 per cent upside potential from current levels, while Aldar, Sorouh and Arabtec offer neutral risk-reward," analysts said.
Rasmala estimates 26 per cent of Emaar's value is tied to international projects, while Drake & Scull and Arabtec have 69 per cent and 52 per cent of their order books in the Middle East, North Africa and South Asia belt, the report said.
Dubai's population will probably fall by 5 percent a year "for the foreseeable future," the analysts wrote. "Mitigating the outflow will depend directly on net new job creation, especially by filling in the economic gap left from the construction and property sectors."
Rasmala said real estate and construction industries represent as much as 30 per cent of Dubai's economy and nearly as much as 50 per cent of total employment in the emirate.
Prices have declined as much as 55 percent from their peak in 2008 and both Dubai and Abu Dhabi, the biggest of seven sheikhdoms in the UAE, are affected by "a low appetite for new housing as financing remains tight and negative equity concerns linger," analysts Saud Masud and Divya Arora wrote in the report. "The good news is that much of the property correction is already accounted for."
Follow Emirates 24|7 on Google News.