UAE mortgages surge Dh20b in seven months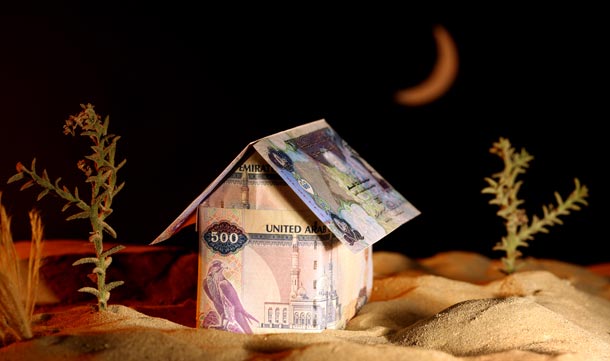 Official statistics released today by the Central Bank of the UAE show that despite a slowdown in the country's property market, mortgages extended by banks in the country increased by Dh19.7bn in the first seven months of 2010.
According to Central Bank data, real estate mortgage loans extended by the country's banks grew from Dh141.7bn at the end of 2009 to Dh161.4bn in July 2010, or 13.9 per cent in the first seven months of the year.
This, say experts, points to a surge in deliveries of ready properties across the country, with banks making the final payment -- a substantial part of the total mortgage on a property -- on the delivery of the unit.
"The numbers do not necessarily mean that banks are offering more mortgages -- it may be a case of the final payment, which could be as high as 50-60 per cent of the total mortgage, being made at the time of delivery," said a Dubai-based banker who wished to remain anonymous.
Saddled by an increasing amount of provisioning thanks to a growing number of non-performing loans (NPLs) on the accounts, banks in the country have adopted a cautious approach to lending, with loans to the private sector declining by Dh24bn, or 4.3 per cent during the first seven months of 2010. Data shows that loans, advances and overdrafts to the private sector declined from Dh566.36bn at the end of 2009 to Dh539.35bn in July 2010.
However, in a healthy signal pointing to the future growth potential of the small and medium-sized businesses, personal loans for business purposes have grown by Dh9.46bn, or 5.5 per cent during the period, from Dh171.35bn at the end of 2009 to Dh180.81bn in July 2010.
On the other hand, personal loans for consumption purposes have declined from Dh66.56bn at the end of 2009 to Dh66.34bn in July 2010.
Follow Emirates 24|7 on Google News.