Rents in 'old' Dubai remain firm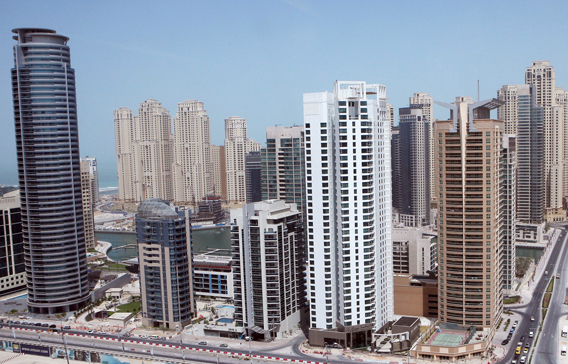 Despite the drop in rents in the newer areas of Dubai in the past 18 months, popularity of older parts of the city has not faded. On the contrary, areas like Bur Dubai, Karama and Deira still enjoy high demand and are preferred locations by many residents of Dubai.
The primary reasons behind this are the higher level of accessibility and choice of various facilities such as grocery stores, eating-out joints, and salons etc. in the older areas coupled with a high cost of living in 'New Dubai', which makes many opt for a life in older communities, says a leading expert.
The accessibility factor and lower day-to-day living costs plays a very important role in keeping the demand high for older areas of the city. "Apart from the well-established social circles that have been established in 'Old Dubai' the people living there are well served for their shopping needs and restaurants to eat out in. Everything is accessible to them in a small area," Charles Neil, CEO of Landmark Properties told Emirates 24|7.
"Once they move away from the area, they are unlikely to enjoy the same level of accessibility for their needs," he said, adding that "[a]lthough rents in 'New Dubai' may be cheaper and quality of accommodation far superior, the day-to-day costs of living in 'New Dubai' is much higher."
That's not to say that the easing of rentals hasn't seen an internal churn in the market. There are a number of residents who have made the move from old to new Dubai in recent months owing to affordability and availability of leases. "With current market prices and the demand for newer and better quality buildings, residential demand has been stronger in 'New' Dubai and some existing tenants of the Old Dubai area have relocated in to 'New' Dubai for these reasons," Neil acknowledged.
"However, 'Old' Dubai still remains very popular but as many people who work in the same area they live in, and have the cultural community surrounding them, and these people prefer to remain in 'Old' Dubai," he added.
According to Laura Adams, Manager-Residential Sales & Leasing, Head Office, Better Homes, "demand remains high in the old Bur Dubai."
Follow Emirates 24|7 on Google News.