Last-minute 72-hour Eid getaways for UAE residents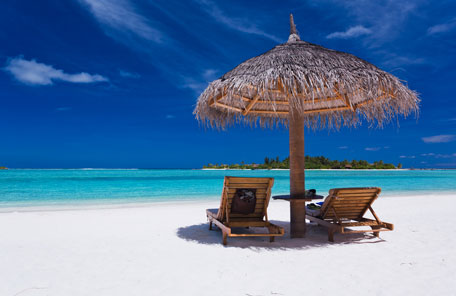 With the Eid weekend just a few days away, here are top budget friendly getaways for those of you who have yet to firm up their travel plans.
From rafting in Antalya to dining with turtles in Bentota, there is a weekend adventure just waiting to be explored.
Antalya, Turkey

For the thrill-seeker
Exploring this Turkish Riviera offers much more than just sun, surf and historical treasures.
Antalya's layers also reveal adventures at every turn with daily hikes into lush cedar forests of the Koprulu Canyon National Park.
For those looking to sample life beyond Lara (where all the action is), taking an exciting day trip conquering raging rapids, which can also include a visit to the majestic Duden Waterfalls or the Gulf of Antalya islands where you can soak up some sun on many of the secluded beaches.
While in Antalya, also explore Kaleiçi, its old quarter, where your enter through Hadrianus Gate and explore sites such as the fluted minaret and mosque, Yivli Minare, and the Ottoman clock tower in Saat Kulesi.
Cost: Eid weekend flights on Air Arabia leaves Wednesday evening and returns on Sunday morning, in time to catch the 9am meeting. For Dh1,456.
Baku, Azerbaijan

For culture vultures
Baku is often called the 'Dubai of the Caucasus', with its manmade islands and its distinctive skyline turning it into a luxurious centre for tourism and leisure.
Yet, Baku is not all glitz and glamour. The recent hosts of the Euro Games 2015, Baku's historical heritage is deep-rooted, weaving it through the chapters of history during its Persian occupation, following its Soviet stronghold and oil boom.
Venture into the old city and you will be charmed by the treasures that await, including the Palace of the Shirvanshahs and the Maiden Tower, now listed among Unesco's World Heritage Sites.
Explore through the maze of alleys in Baku and you will stumble across two piercing eyes staring down at you from a monument to Soviet spy Richard Sorge in Zorge Park.
Touted as one of the greatest intelligence officers of all time, Sorge was the man who raised the alarm to the Soviet high command to the imminent Operation Barbarossa or Nazi Germany's code name of its occupation of the Soviet Union.
Once your exploration of this rich city has tired you out, do make time for the Naftalan Spa where you will learn what it is like to bathe in a tub filled with crude oil.
The Azeris have performed their ablutions in oil since the 6th century BC, and claim it heals everything from skin complaints to impotence.
Cost: Azal Airlines leaves on Thursday afternoon at 1.10pm for Baku and returns on Sunday at noon. For Dh1,725
Bentota, Sri Lanka
For the beach buffs
If you are looking for some sun and surf – and perhaps a sporadic monsoon shower in between – then hop on to a flight headed for the tropical island of Sri Lanka, where you will find the peaceful little fishing town of Bentota.
Located on the southwest tip of the island, Bentota's charm lies in its pristine beaches and its surrounding lush landscape that promise an adventure at every turn.
If you want to experience its charm, make time to head down to the Beruwala Fishing Harbour around 6am and watch the fishing boats being unloaded to watch this place come alive.
Spend the day sunning yourself by the pool, or hop into as tuk tuk to explore the neighbouring villages of Galle and Hikkaduwa, where you can also stop by the Kosgoda Sea Turtle Conservation Project.
Galle is a Unesco declared World Heritage Site, with its empowering Dutch fort, while Hikkaduwa offers rides in a glass bottom boat on the coral reef and a chance to swim inside the reef.
Cost: Flydubai departs at 7pm on Wednesday into Colombo and returns at 5.15am to Dubai on Sunday. For Dh2,252
Salalah, Oman
For the nature lovers
If the monsoons across southeast Asia have you nostalgic and yearning from home, you don't have to shell out a small fortune to experience the fresh smell of earth after a downpour.
Take this break to escape to the cooler climes of neighbouring Salalah, which is lush with green valleys as the Indian monsoon sweeps across the busy port of Oman.
For the adventure seekers, a drive to the Omani oasis is certainly plausible, but we think a tad bit of an overstretch when all you have are three days and a 17-hour road trip, one-way!
But if a drive is what you seek, then UAE residents can cross at the Hili Checkpoint in Al Ain city for the fastest route to Salalah by road.
A direct contrast from the desert terrain that welcomes us in the UAE and in other parts of Oman, the lush green vista serves up misty terrains and occasional showers adding to the romance of the hills.
Apart from the green mountains thoughs and swaying palm trees, Salalah also boasts pristine beaches such as Shati Al Hafa, Al Balid, Khandaq and more.
Cost: Air Arabia flies direct to Salalah from Sharjah, with flights costing Dh990. However, you fly out on Thursday, 3.20pm and return Sunday at 7.25pm
Larnaca, Cyprus
For the alternative to Greece
Those of you who are vary to travel to Greece amidst the Eurozone crisis, the Mediterranean sun and surf are still yours for the taking if you venture further west towards the island of Cyprus.
The island country provides the perfect blend of luxury and romance; and why not, considering Cyprus is also known as the birthplace of the mythical Aphrodite, known as the goddess of love and beauty by ancient Greeks.
While in Larnaca, do take time away from its beaches to explore the ancient city of Kition, the Larnaca Fort and the Grand Mosque, the latter which is a popular spiritual landmark in Larnaca.
If your health permits, do climb to the top of the minaret to bask in the panoramic views of Larnaca city.
Cost: Emirates flies direct to Larnaca, departing Thursday morning and returning Sunday early morning. For Dh3,000
Follow Emirates 24|7 on Google News.