Australia hand Faulkner four-match ban over drink-driving charge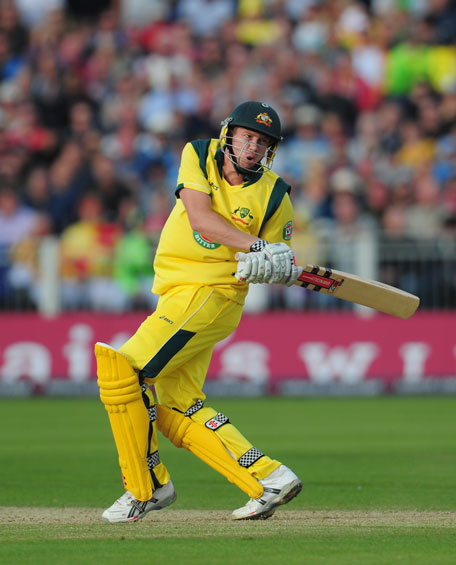 Australia handed James Faulkner a four-match suspension on Tuesday after the all-rounder was charged with drink-driving in Britain this month.

World Cup winner James Faulkner will miss Australia's limited overs matches againt England and Ireland after Cricket Australia (CA) banned the all-rounder for drink-driving.

The 25-year-old faces a court hearing in Manchester next week after being charged with drink-driving by Greater Manchester Police while playing for English county side Lancashire.

CA said Faulkner had been punished for "conduct that is unbecoming of a representative and that is or could be harmful to the interests of cricket".

His suspension covers the matches against Ireland on August 27, and England on August 31, September 3 and September 5.

A CA statement confirmed: "Given he will be unavailable for a significant component of that series, Faulkner will not be considered for the Australian T20 or one-day international squads when announced in mid-August.

"Faulkner may be considered as a replacement for an injured player following his suspension if required."

The player will have to undergo an alcohol management counselling programme, the statement added, and has picked up a formal reprimand.

CA performance director Pat Howard said: "James has acknowledged the seriousness of his actions and has accepted the penalties handed down today.

"He has cooperated fully with the disciplinary procedure and is deeply remorseful.

"We have reminded James that his actions had serious potential to cause harm to him and others. Aside from the suspension handed down, he has been formally reprimanded for his behaviour.

"In saying that, we do acknowledge that James has been a player with a good track record and we would like to think that this episode is very much out of character."

Faulkner, who is out on bail, will appear in court on July 21.


Follow Emirates 24|7 on Google News.