Cricket's big day: En masse leave, no taxis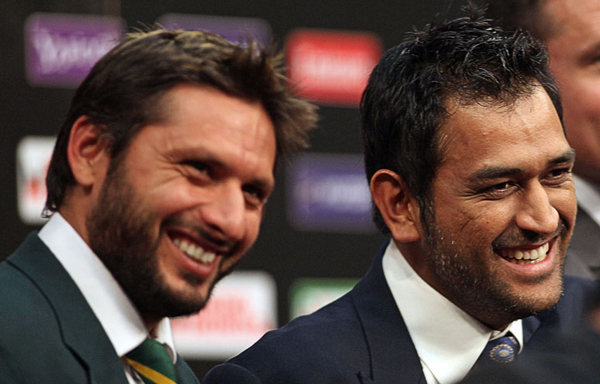 Think Argentina playing Brazil at the football World Cup. Or, the All Blacks taking on the Wallabies in rugby's Bledisloe Cup. Even, perhaps, Al Ahli versus Al Wasl in the UAE's football league.
Take all the hype, hoopla and crowd support of the above and throw them into a mixer.
Now, add a healthy dose of political trouble, a love-hate relationship stemming from a decades' old separation and a religiousity towards the sport to rival any fanatical following.
Shake it up a bit.
Now add over a billion people out of 6.91bn – more than 14 per cent of the entire world's population. Shake again. And hit play.
If hyperbole is ever going to have free reign, surely India playing Pakistan in the semifinal of a Cricket World Cup is the occasion.
The UAE is about to witness a cricket climax (and it's not yet the World Cup final) unlike any other.
By sheer weight of numbers – unconfirmed estimates put the number of Indians and Pakistanis living in the UAE at over at over 60% of the total population – the country will most likely be brought to a standstill come 1.00pm.
Here's why.
Not watching, not an option
The massive Indian and Pakistani expatriate population are preparing to lose themselves in one of the biggest sporting rivalries in world sport.
With it being a working day, many Pakistanis and Indians have said they will either call in sick or apply for half-a-day's leave to watch the semifinal which starts at 1.00pm UAE time.
While several pre-planners have already flow out to Mohali in Punjab for the match, thousands here in the UAE will don nothing else but watch it 'live' on TV.
With not many companies willing to let go of their employees, many told Emirates 24|7 that they will either call in sick or leave early on Wednesday.
"There is no way I am going to miss the match, even if it means applying leave for the whole day. I am trying my best to finish work early on Wednesday, so that I can go home soon," said Nadeem K, a Sales executive from Pakistan.
Johny Matthew, a manager at one of the leading companies also said that he plans to take off for the afternoon. "Ideally, I would have preferred the management to declare half-a-day's holiday. I have done so for all those who are reporting to me. Because there is no point in people being present in the office while their mind is elsewhere. Rather they can return home and enjoy the match," he said.
One companies that have allowed their employees to go back home to watch the match is Danube Building Materials. Rizwan Sajan, the company's chairman and an ardent cricket fan told Emirates 24|7 that the game is too important to be missed.
"We as a company are full of cricket buffs. I want my staff to enjoy the game. I have even thrown a party for almost 100 of my friends on Wednesday evening, anticipating an Indian win. It's going to be a great match and either way we are going to celebrate," he said.
One employee of the Bukhatir Group, yesterday said they might end up watching the game on TV sets in their office. Irshad Ahmed Khan, Manager Administration & Personnel at the Cricketers Benefit Fund Series said, "There are very few staff and we need people to be present on the ground. There are TV sets in the office and work and match can go together."
Blue collar fans
Meanwhile, several labour camps are planning to organize special screenings of the match on large screens. Siddique M, an IT and satellite TV technician said he has received orders to set up large screens at four different locations in Al Quoz alone.
Taxis at play
UAE residents may also find it tough to get a taxi – post 2pm in the afternoon tomorrow. A majority of the taxi drivers across all the emirates hail from the sub-continent. Most of them are planning to go AWOL. Abbas M from Pakistan says even though it will hit his daily earnings and may draw a fine from a company he is going to park his taxi and watch the match.
Dubai hotspots to
catch the Indo-Pak
cricket scorcher
Follow Emirates 24|7 on Google News.