Lanka to discuss 'fixing' allegations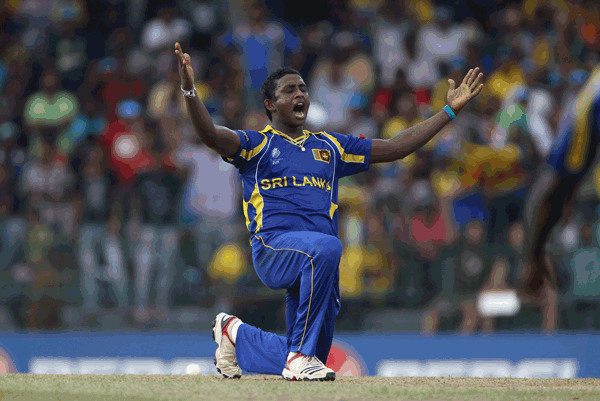 Sri Lanka cricket authorities say they will hold a special meeting to discuss match-fixing allegations made by a former captain of the national team, it has been reported.
Hashan Tillekaratne claimed that match fixing has been a widespread practice in Sri Lankan cricket since 1992 and has not ruled it out happening during the World Cup.
"I am not saying that this match (the World Cup final) was fixed but why were four players changed for this match? Those are questions that should be asked. Arjuna (Ranatunga) spoke about this, we who have played cricket talk about this. We were playing an entirely different side.'
"Why was Mendis (Ajantha) removed to put another spinner, Kapugedara (Chamara) was never among runs but he was chosen to replace Chamara Silva. It is not fair, is it?," said Tillakaratne, who represented Sri Lanka in 83 Tests and 200 One-Day Internationals.
Tillekaratne alleged that the menace of match-fixing is not a new phenomenon.
"I can tell this in agreement with my conscience. Match fixing is not something that started happening yesterday or today. According to my knowledge, it happened since 1992. I say this with great responsibility," he has been quoted as saying in the Daily Mirror on Friday.
The former left-hand batsman said the match-fixing issue could have been exposed earlier but "it was pushed down by giving money to various people".
"There were threats of this issue being exposed during various times. But it was pushed down by giving money to various people," he said.
He made the comments on a Sinhala-language television talk show earlier this week.
The chairman of Sri Lanka Cricket (SLC) told the BBC that the board will meet on Saturday to decide the next course of action.
"We will take a decision on what action would be taken on Hashan Tillekaratne's allegations," DS de Silva told BBC Sinhala.
He did not comment on whether an investigation into the allegations might be launched.
Tillekeratne was a member of the national team between 1984 and 2004, and was part of the World Cup-winning squad in 1996. He was captain for one year between 2003 and 2004.
"Match fixing is not something that started happening yesterday or today. This has been happening since 1992 and I know all the people who are connected to it," Tillekaratne has told the talk show.
He promised to reveal the name of the suspects "shortly".
"This has spread like cancer today," he added.
Channaka de Silva, sports editor of the Daily Mirror, said the allegation was "very serious" considering Tillekaratne's role as a former captain.
"If someone doesn't intervene and stop this menace, within another two-three years in this country, with these politics, with these corrupt administrators, I believe this country won't be second to Pakistan in the near future," added Tillekeratne.
He is the latest cricketer to reveal names of cricketers involved in match fixing. Pakistan's runaway wicketkeeper Zulqarnain Haider also promised to spill the beans after fled to London during the middle of a series in Dubai but never came out with names.
Haider has since returned to Pakistan after safety assurances were given to him and his family by Pakistan's Interior Minister and eight bookies who threatened him were arrested.
Follow Emirates 24|7 on Google News.