Pakistan on course for semifinal in India: ICC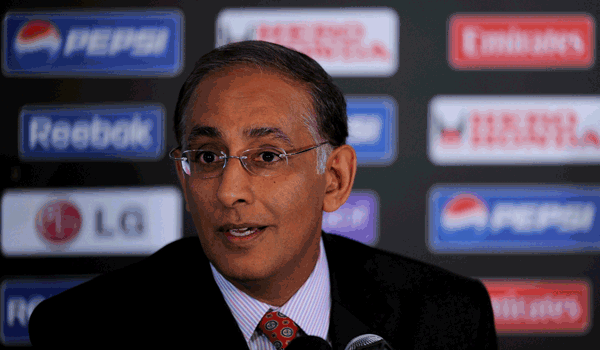 Pakistan will play a World Cup semifinal in India should they beat the West Indies in Dhaka on Wednesday, the International Cricket Council (ICC) confirmed.
There had been suggestions that, were Pakistan to reach the last four, their semifinal would be switched to the Sri Lankan capital of Colombo because of security concerns.
However, ICC chief executive Haroon Lorgat insisted on Wednesday that the schedule remains unchanged.
"I just want to confirm the venues for semifinals," he said.
"Pakistan v West Indies (quarter-final) in Bangladesh and India v Australia here on Thursday, the winners will go on to meet in Mohali on March 30.
"New Zealand v South Africa and Sri Lanka v England, the winners will play in Colombo on March 29. That will not change."
Asked if the ICC had security concerns about Pakistan playing in India, Lorgat replied: "Why would there be concerns? We've got very, very robust and secure security processes in place."
The South African added the ICC would do their best to "expedite visa issues" should Pakistan qualify for the semifinals.
Pakistan captain Shahid Afridi, speaking last week, insisted: "We are here to play the World Cup, so wherever we have to play we will go and we have no fears over going to India.
"I think a cricket match has always brought the people of both countries together and has the capacity to improve relations between the two."
Pakistan, the 1992 champions, have been one of the surprises of the tournament, defying their army of critics who confidently predicted an ugly implosion as soon as they took to the field.
They overcame a demoralising loss to New Zealand to end defending champions Australia's 34-match unbeaten run in the tournament and clinch top spot in their qualifying pool.
Now the West Indies, who squeezed into the last eight courtesy only of a better run-rate than Bangladesh, stand in Pakistan's way as the quarter-finals get underway.
"Our entire focus is on winning the quarter-final, I am not even thinking of the next match, whether it is India or Australia," said Afridi.
"We will not take the West Indies lightly. Any team is capable of winning on their day, there are no second chances in a knock-out match. I think they are a very good side."
Afridi is the tournament's leading bowler with 17 wickets with his fastish leg-breaks, while seamer Umar Gul has kept the pressure on at the other end with 13 wickets.
Afridi may have failed with the bat so far with just 65 runs in six games, but young guns Umar Akmal and Asad Shafiq have shone brightly in their first World Cup.
Akmal has scored 211 runs at 52.75 and Shafiq averages 124 in the two games he has played so far, while seasoned seniors like Misbah-ul Haq and Younis Khan have lent solidity to the middle-order.
West Indies threw away two winning positions in their last two matches against England and India and go into Wednesday's game at the Sher-e-Bangla stadium having lost 18 successive matches against the leading nations.
But they will be boosted by the return of star batsman Chris Gayle and pace spearhead Kemar Roach.
The duo missed the last league match against India in Chennai on Sunday with Gayle resting an abdominal strain and Roach feeling unwell due to viral fever and a stomach infection.
Experienced batsman Shivnarine Chanderpaul, left out of the last two matches, could also be recalled to plug the middle order leaks.
The West Indies return to the venue where they shot out Bangladesh for their lowest one-day total of 58 in the league to romp home by nine wickets in a match that ended in under two hours.
Follow Emirates 24|7 on Google News.