Pakistan's Afridi says he loves Indians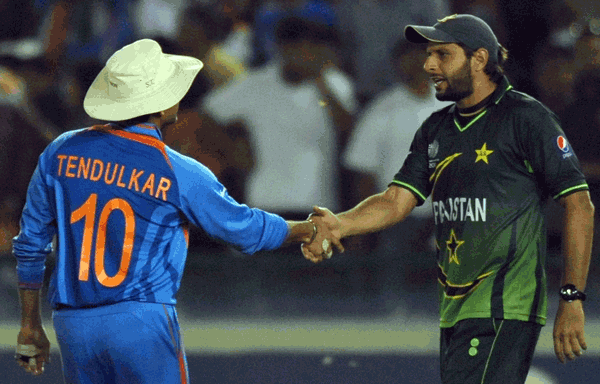 After creating a furore by stating that Indians are not "large-hearted", Pakistan's ODI cricket captain Shahid Afridi did a volte-face, claiming that he was misunderstood and quoted out of context, it has been reported.
"Media makes a big deal of small issues. It is shameful. I have always done my bit to improve Indo-Pak ties but sometimes you say something and it is interpreted the other way. I have been quoted out of context," Afridi said.
"I have enjoyed my cricket in India and I love Indian people. Don't take my comments negatively. I have always got a lot of love and affection from Indian fans. And I request the media to play a more positive role and not waste time on such trivial issues," he told a TV channel.
A close aide of Afridi said that "whatever Shahid said about Indo-Pak relations was after he was asked about the statement made by Gautam Gambhir that the World Cup victory is dedicated to the victims of the Mumbai terror attacks."
"Watch the show again. It is clear Shahid was speaking in general terms when he was reminded that while he had said on returning home that Pakistanis should not treat India like a enemy, Gambhir had talked politics and tried to play up anti-Pakistan sentiments," the aide said, Times of India reported.
Afridi's aide said while the cricketer spoke positively about India, the players across the border were doing the opposite about Pakistan.
"That is when Afridi made the remarks about Indians not being big hearted like Pakistanis and their media being very negative about Pakistan," the aide said.
Afridi's aide said the all-rounder was a firm believer that sports and politics should not be mixed together.
"That is why he was so upset with the reported statement of Gambhir," he added.
Related article:
Follow Emirates 24|7 on Google News.