Sharma injury scare ahead of final Test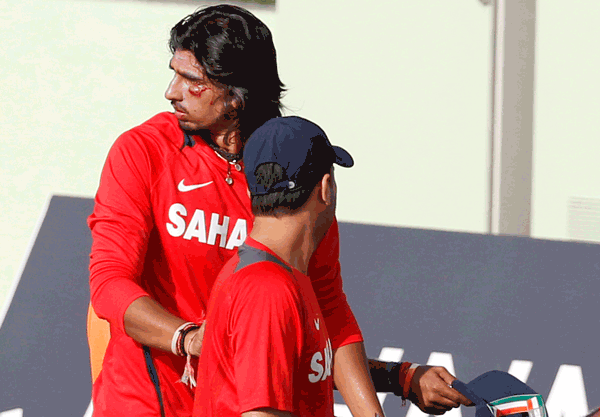 India's pace spearhead Ishant Sharma suffered a freak injury during a practice session but would be part of the side for the third and final Test against the West Indies, starting in Roseau, Dominica on Wednesday.

Sharma injured himself during a fun football match which Team India played at Windsor Park on Monday evening but the team management said it was not serious, Press Trust of India news agency reported.

The injury occurred when Praveen Kumar jumped in the air and accidentally head-butted the left cheekbone of Sharma.

The impact left Sharma flat on his back for a good two minutes, causing a panic in the Indian ranks.

Sharma seemed to have a deep blood clot on his left cheekbone, but team sources later allayed the fears that the injury might cost him the final Test.

"It's a small bruise, a small cut underneath his eye. But I have been told it's not serious," Rahul Dravid said later on.

Sharma has picked up 16 wickets from the series, including a 10-wicket haul in the Barbados Test, with an average of 13.62.
Follow Emirates 24|7 on Google News.