This is how India can miss the quarter-finals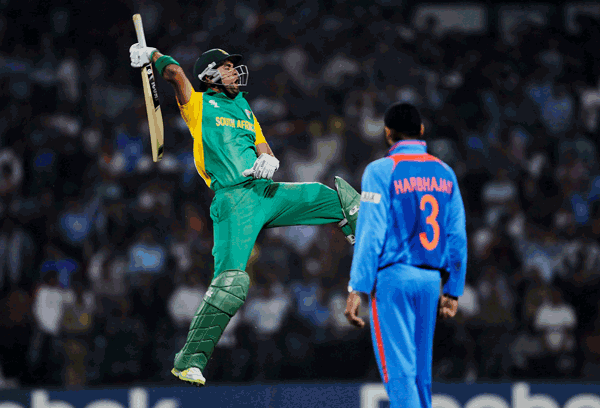 South Africa's three-wicket victory over India has raised fears among fans about the possibility of the co-hosts and 1983 World Cup winners missing out on a place in the last eight of the competition.
India's defeat means they aren't yet entirely certain of making the last eight, though they should still make it barring a miracle, according to some analysts.
However, it would take a freak twist of results to deny India a quarter-final spot since they are still top of Group B with seven points from their five games.
The knives were out after the highly regarded team went from 267-1 to 296 all out on Saturday with their last nine wickets falling for just 29 runs in nine overs.
There's a small chance of their being eliminated if the following results happen:
England beat West Indies, who in turn beat India; Bangladesh win both their remaining games, while South Africa beat Ireland.
In such a scenario, South Africa, Bangladesh and West Indies will be ahead of India on points, while England will be level with them.
That will bring net run rates into play, and it's here that India have a reasonably comfortable cushion - their NRR of 0.768 being ahead of England's 0.013.
India will have to lose their match by about 95 runs, and England will have to win by about the same margin for their run rate to move ahead of India's.
For South Africa, the win has considerably eased the pressure on them. A defeat would have left them with two must-win games - including a potentially tricky one against Bangladesh in Mirpur.
But the Nagpur result against India means they'll have to play really badly from here to not make it to the quarter-finals.
All they need is a win in either of their last two games, against Ireland and Bangladesh.
Follow Emirates 24|7 on Google News.