Warne to call it quits after IPL season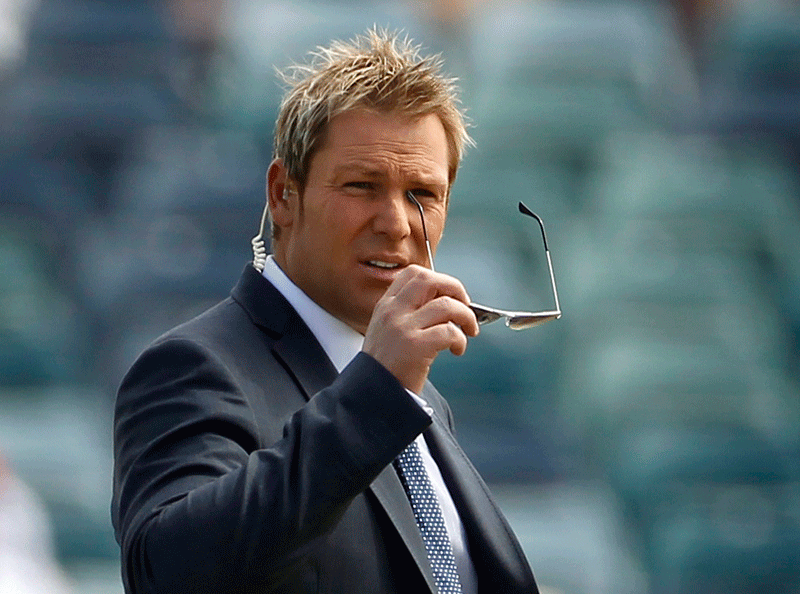 Shane Warne will quit professional cricket after the Indian Premier League (IPL) season, the Australian spinner said on Friday.
The spin great, who took 708 test wickets before retiring from international cricket at the end of the 2006-07 Ashes series, has been Rajasthan Royals' captain-cum-coach in the four editions of the cash-rich tournament.
"Yes this is my last year playing IPL," Warne posted on his Twitter account. "I will miss the IPL but it's been fun for the last 4 seasons... I've had a great time - but it's time to say goodbye to IPL.
"Thanks for kind words re my bowling - but it's 100 percent my last four games of professional cricket unless we make finals," the 41-year old added.
The flamboyant leg-spinner, who led Rajasthan to victory in the inaugural IPL, did not rule out the role of a mentor or coach next season.
Warne, who also grabbed 293 wickets in ODIs, has still managed to spin a web around batsmen with his flight and turn and has taken 11 wickets in nine matches this season.
Rajasthan Royals are currently ranked fourth in the table with five wins from 10 matches.

Follow Emirates 24|7 on Google News.