Ibrahimovic thrilled by prospect of Tevez arrival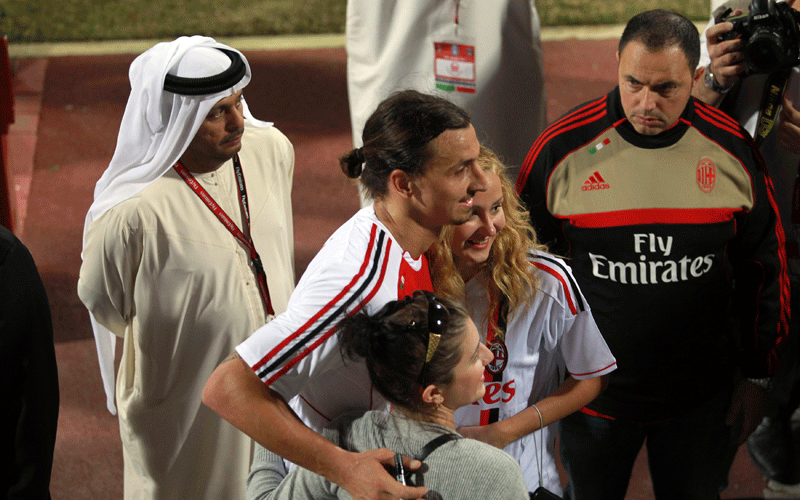 AC Milan striker Zlatan Ibrahimovic would love to see Carlos Tevez join his side, saying that the Manchester City player would provide the Italian giants "an extra weapon.''
Milan is in talks with City over the signing of Argentina international Tevez, who hasn't played for City since being suspended for two weeks and fined a fortnight's wages for refusing to warm up during a Champions League game in September.
"For me, Tevez is a great player. I don't know how the situation is and if he's coming, if he's not coming. But he's a great player and if he comes for sure he will do a great job for us,'' Ibrahimovic said. "It would be an extra weapon for us ... Everybody knows what kind of a player Tevez is. He's a fantastic player and he will bring extra quality to the team.''
Ibrahimovic, whose team is in Dubai to play a friendly match against Paris Saint-Germain on Wednesday, also welcomed foreign investment into teams like PSG and City. He said it would allow those clubs to better compete with the "bigger teams'' and will further help football development in the long term.
"I think it's good for football that teams like City and PSG come in,'' Ibrahimovic said.
"They have big money to buy big players and they make the competition more difficult for the bigger teams. Football will develop even more and become even better so it's good.''
The 30-year-old captain of the Sweden's national team also played down earlier talk of retirement, saying he expected to play three more years and maybe even longer. In October, Ibrahimovic said he wasn't enjoying football and wanted to retire at the top of his game.
"I want to continue what I am doing,'' he said. "I want to be fit all season and continue to play like I have been playing so far and hopefully everything will go good.''
Follow Emirates 24|7 on Google News.