Tiger on the move, gets new practice area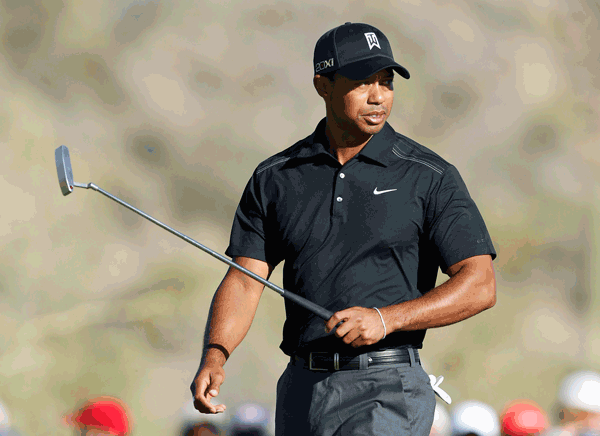 Former world number one Tiger Woods is moving into a new home in Jupiter, Florida, that features a custom-built practice facility, the 14-time Major champion said on Monday on his website.
In the first blog posting on his website since just before the one-year anniversary of a sex scandal that led to divorce and the loss of millions of dollars in endorsement deals, Woods revealed his upcoming move from Orlando.
"Pretty soon, I'll be moving into my new home in Jupiter, Fla," Woods wrote. "I'm excited about that and even more excited about my new practice facility. It's phenomenal."
Woods lived in Isleworth, a private community in suburban Orlando, when he crashed a vehicle in the early morning hours after the US Thanksgiving holiday in 2009, setting off the chain of events that led to revelations of multiple mistresses.
Woods purchased property in Jupiter in 2006 and 2007 and ahead of his upcoming move has designed and overseen construction of a short-game practice facility to work on his golf game.
"It features four greens, six bunkers with different depths and kinds of sand, a video center and a putting studio," Woods said. "If no wind is blowing, the longest club I can hit is a 7-iron. It's also set up so I can hit shots out of my second-story studio."
Woods needs all the help he can get with his game. He has not won a title since returning to golf after a five-month hiatus at last year's Masters, working with coach Sean Foley on changes in his swing motion.
"My swing is still a work in progress and it takes time to get comfortable with everything," Woods said. "It's hard to implement all these changes. I just have to keep moving forward.
"I'm light years ahead of where I was at the end of last summer. The biggest thing is understanding what shot to hit and how to adjust my ball flight. Thanks to Sean Foley, I have a much deeper understanding of how to do this than ever before."
The next chance for Woods to end his drought will be this week at the $8.5 million World Golf Championships Cadillac Championship at Doral.
"When will I win again? Whenever it happens, it happens," Woods said. "I'm just going to keep trying to progress."
Woods has won the event six times, but only one of those triumphs, the most recent in 2007, took place at Doral. In all, Woods has won three times on the Blue Monster course.
"I'm looking forward to playing again this week at Doral, where I've had good success in the past," Woods said. "It's one of the tougher courses we play, especially when the wind blows. There are some good risk-and-reward holes, so you can get it going if your game is sharp."
Woods is coming off a first-round loss to Thomas Bjorn two weeks ago at the WGC Match-Play Championship, becoming the first bracket top seed to be upset in his opening match.
"Obviously, it was pretty frustrating," Woods said. "I hit two terrible pitch shots on the back nine and have worked hard to change my release with my chipping. We'll see if it pays off at Doral."
Woods also said he was excited about American Davis Love and Spain's Jose Maria Olazabal being named US and European captains for the 2012 Ryder Cup.
"Davis is a great guy and it will be a bunch of fun to play for him," Woods said. "We've played on many teams together and he's always been pretty laid back. I'm curious about that -- to see how he leads.
"Of course, first I have to make the team."
Of Olazabal, Woods noted, "Ollie was a tremendous competitor and someone I have the utmost respect for. He has taught me a lot and I will always be grateful."
Follow Emirates 24|7 on Google News.