Paris 2024 Olympics nearly assured as Los Angeles agrees to 2028 Games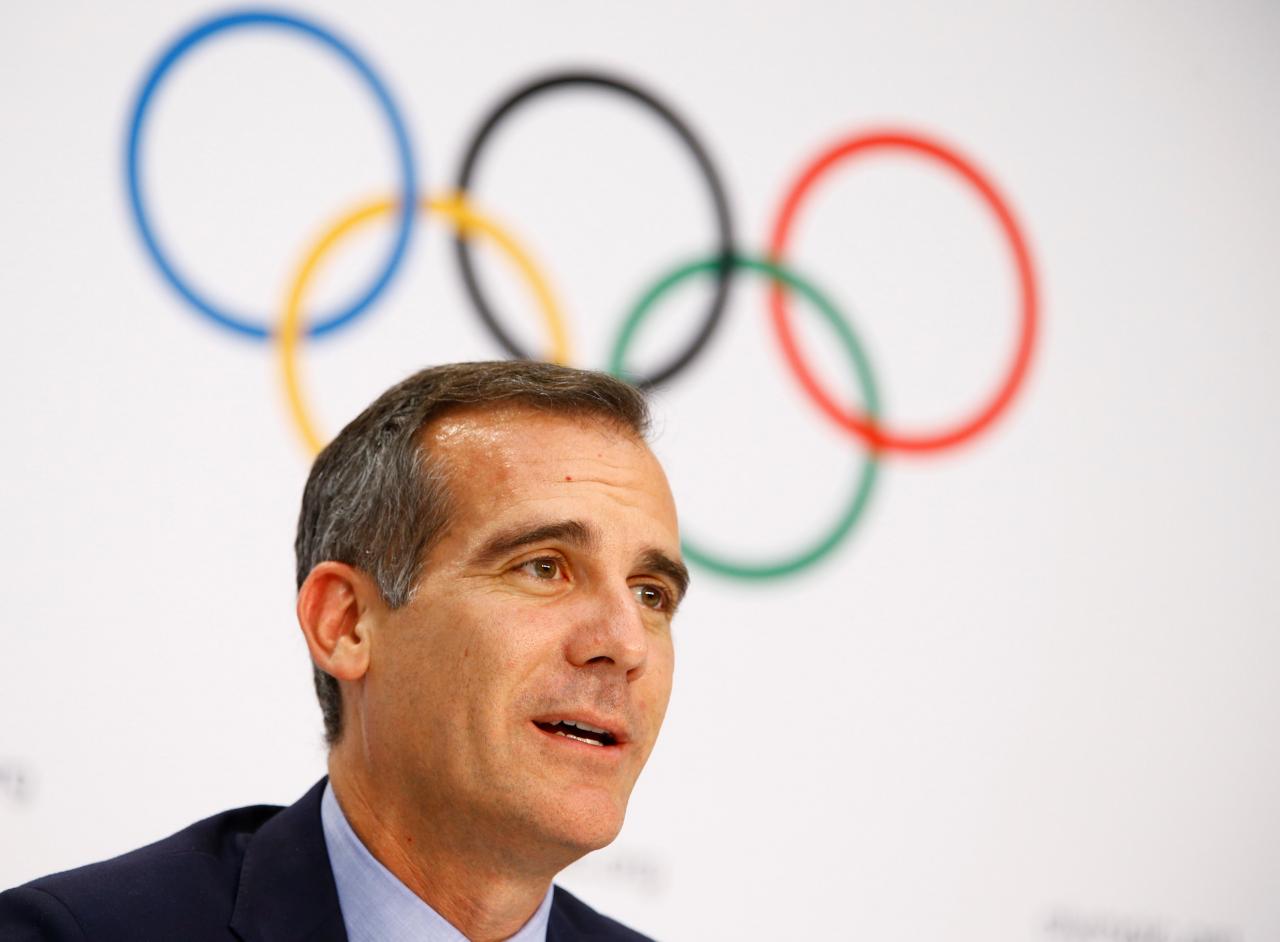 Paris moved within a hair's breadth on Monday of formally being chosen to host the 2024 Summer Olympics after rival candidate city Los Angeles agreed to accept the consolation prize of the 2028 Games in a rare two-way contest between the cities.
Both cities were competing for the 2024 Summer Games after several other contenders withdrew, and the stage was set for Paris to win its bid when the International Olympic Committee (IOC) confirmed that Los Angeles had officially embraced the later date of 2028.
"The IOC welcomes this decision of the Los Angeles Olympic and Paralympic Candidature Committee," IOC President Thomas Bach said in a statement.
The decision, subject to formal ratification by the IOC at a meeting in Peru in September, paves the way for Los Angeles and Paris to join London as the only cities ever to host the Games - summer or winter - three times since the modern Olympics began more than a century ago.
The United States last hosted the Olympics for the 1996 Summer Games in Atlanta. Its first was the Summer Olympiad III, staged in St. Louis, Missouri, in 1904, coinciding with the World's Fair held there that summer.
"I am proud to announce that the Olympic Games are coming back to the United States of America," Los Angeles Mayor Eric Garcetti told a news conference at the StubHub Center sports complex in suburban Carson.
U.S. President Donald Trump, beleaguered by recent staff shakeups and setbacks on Capitol Hill, hailed the news in a statement of congratulations from the White House.
"I am confident that the Summer Games in Los Angeles will exemplify both the Olympic ideal and the American spirit, and we look forward to hosting them," he said.
The United States has hosted the Olympics 9 times - 5 Summer Games and 4 Winter Games. France has hosted 6 times, three each in summer and winter.
Follow Emirates 24|7 on Google News.