Brain dead UAE player's wife in tragic vigil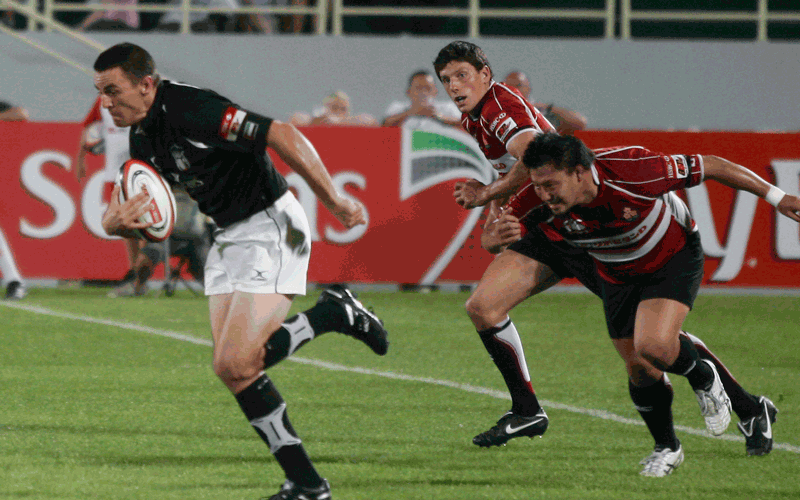 Jon Beeton, the Dubai Exiles rugby player, who has represented the UAE, is lying in a coma at Rashid Hospital after a boating accident.
The 27-year-old, who is now brain dead, suffered a broken neck and head injuries after falling from the top deck of a yacht during a friend's birthday party on June 17, reported '7Days'.
His 23-year-old wife, Tammy, said: "Doctors will only look ahead one or two weeks and last week they told me what will happen, most probably, is that brain swelling will continue to get worse and the brain matter will start to die...Obviously they can't pinpoint the end."
The couple were married just six months ago. Tammy, a teacher, maintains a brave face and says she talks to him everyday telling him about her day, but "it's not like when people are in a coma and they might be able to her you. There's no brain activity. He can't hear anything...We all just thought he banged his head and he would wake up in the ambulance. Nobody ever thinks a bang on the head ends up like this".
She plans to hold Jon's funeral in Dubai, their home for the past four years, before returning to South Africa for a memorial.
A fundraising rugby match and dinner is planned this Friday at the Sevens Stadium, organised by Dubai Exiles, where all 50 players will donate Dh1,000. Money raised will go towards helping Jon's South African-based family to visit their son. Any remaining money will go to a charity of Tammy's choice.
Follow Emirates 24|7 on Google News.