Click to see New York Giants star Jason Pierre-Paul training with 8 fingers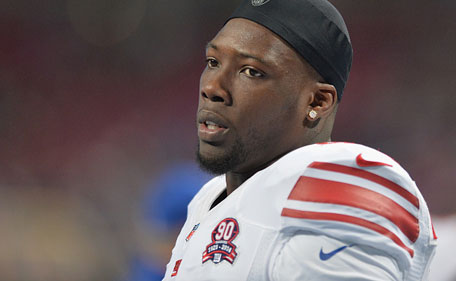 New York Giants player Jason Pierre-Paul, has attempted to silence critics who say the footballers career is effectively over, by posting a determined and defiant message on Instagram, it has been reported in MailOnline.

The player who has a $14 million 'franchise' tag posted a video showing him training hard at a gym in Florida with the message: "God can turn any situation around for the better. Your hard times will lead to the best times of your life. Don't believe the hype ... Be back soon!"

Pierre-Paul is not only missing an index finger but apparently also part of his right thumb.
reported Tuesday that Pierre-Paul had his right middle finger repaired in an additional surgical procedure and that the tip of his right thumb is gone.

The middle finger was repaired before he underwent a physical for the Giants on Sept. 7 and then returned to his home in Florida to work out.

Pierre-Paul severely injured the hand in a July 4 fireworks accident that resulted in the loss of his right index finger.

He is hoping to return to the Giants in five to six weeks, but the new reports of additional damage to the hand further cloud his status.

Follow Emirates 24|7 on Google News.