'Gutted' Haye considers future after defeat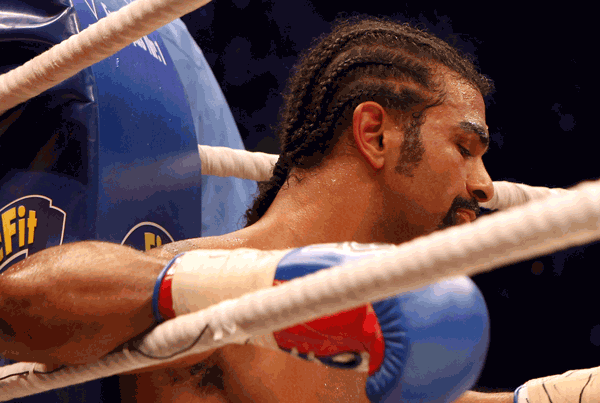 David Haye has admitted he was 'gutted' to lose his unification bout and WBA title to Wladimir Klitschko, the new undisputed heavyweight champion of the world, and will now consider his future.
Klitschko holds the IBF, WBO and WBA belts after being awarded Saturday's fight 117-109, 118-108, 116-110 by the three judges to claim victory over Britain's Haye, the former WBA champion.
Having vowed to retire on October 13 - his 31st birthday - Haye has said he will consider his options and would 'love' a re-match with Klitschko.
"I am not making any decisions yet, he said he'd knock me out, he didn't and I would love a re-match," said Haye.
"I am gutted I wasn't able to do what I wanted to do, this fight has put heavyweight boxing back on the map, the whole town was buzzing over the fight and I played my part in that.
"Losing wasn't an option for me before the fight, so I need to have a good think about what I will do now.
"I said I would retire in October and I would be disappointed to go out on a loss."
Having said he would only shake Klitschko's hand in hospital after knocking him out, Haye finally shook the undisputed champion's hand in the post-fight press conference and partly blamed his defeat on a broken toe.
"Wladimir boxed the perfect fight," said Haye, who was forced out of the original bout against Klitschko in 2009 with a back injury.
"He used his size and reach, I wasn't able to land my shots partly because he has good defence.
"But the majority reason, and I hate it when boxers make excuses, is that I had broken a toe on my right foot in training three weeks ago and that I feel didn't allow me to open up and throw big, powerful punches.
"Postponing was not an option for me, I had pulled out of one fight against Wladimir before, so that was not going to happen again.
"On fight night, I had an local anesthetic and I wanted to numb it, but as it turned out, I wasn't able to explode off my leg.
"But that is boxing, you can't have things all your way all the time."
Haye has said he wants a re-match, but has to wait for Klitschko to offer him one.
"What I want and what I get are two different things, I'd love to fight him when I am 100 percent fit, I proved I am a genuine heavyweight champion, I took a few shots and I proved a lot of people wrong.
"I am just very disappointed I wasn't able to do what I needed to do to knock him out."
Follow Emirates 24|7 on Google News.