Phelps wraps up Canada Cup with win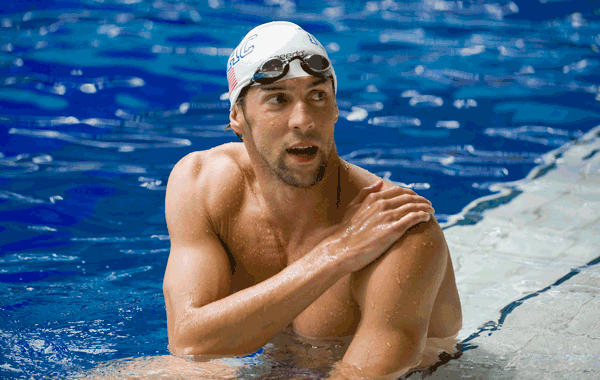 American swimming star Michael Phelps posted his second victory in two days, capturing the men's 100 metre butterfly at the Canada Cup swimming competition Sunday.
The 14-time Olympic gold medallist, who turns 26 on Thursday, clocked 51.32 seconds to beat his American compatriot Chris Brady by more than a second.
On Saturday, Phelps cruised to victory in the 200 metre freestyle in the event which serves as a tune up for the World Championships in two weeks in Shanghai, China.
"I'm really happy with that and I know I need to do more training," said Phelps. "It's races like these that I think help me more mentally than anything else.
"Being able to still see that I can pop a good race here and there gives me a little bit of a confidence."
Phelps could swim up to seven events at the world championships, including the 100 and 200 butterfly, the 200 freestyle, the 200 individual medley and three relays.
Phelps won a record eight gold medals at the 2008 Beijing Olympics and set seven world records, becoming the most decorated Olympic athlete in history.
Other winners in men's competition Sunday included Brett Hayden of Canada in the 50 metre freestyle and Scott Dickens of Canada in the 200 metre breastroke.
On the women's side, Canada's Katerine Savard won the 100 metre butterfly in 58.68 seconds to beat out Phelps for the meet's top performer award.

Follow Emirates 24|7 on Google News.