Hussey omission 'staggers' ex-captain Waugh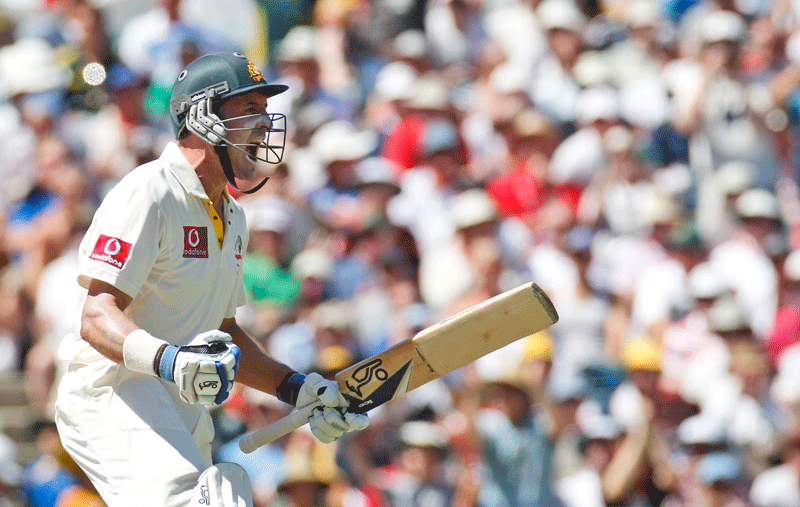 Mike Hussey's omission from Australia's World Cup squad was "staggering" and team selectors ignored precedent by failing to give him a chance to recover from injury, according to former Australia captain Steve Waugh.
The 35-year-old Hussey was initially selected for the February 19 - April 2 tournament on the subcontinent despite rupturing a hamstring last month, but was later replaced in the 15-man squad by Callum Ferguson.
"If he was going to play in any game of cricket, it should be in the World Cup," Waugh said in comments published in the Age newspaper on Sunday.
"If Mike Hussey could have been fit, he should have gone away. I'm sure (Australia captain) Ricky (Ponting) would have wanted him to go away with them.
"His experience is invaluable, particularly on the (subcontinent) wickets, and he plays spin well. I was staggered he wasn't picked."
Hussey, who was Australia's top batsman in the recent Ashes series and has scored 4,469 runs in 151 one-day internationals at an average of 51.96, was stunned by his omission and earlier this month described it as a "hard pill" to swallow.
The Western Australian said he felt that he should have been given the same chance as Andrew Symonds had been in 2007, when the all rounder missed the early part of the tournament through injury but later came into the side to help the team clinch the championship.
Waugh, who led four-time champions Australia to the 1999 title, agreed.
"Michael Hussey is one guy who would've really committed himself to getting fit.
"The selectors though, must have heard something, but there are three or four guys sitting on the bench over there and not playing, and Hussey could have been one of them.
"Time will tell if the selectors made the right decision. They have to go with their gut feeling."
The team is yet to name a replacement for fast bowler Doug Bollinger, who returned home from India with an ankle injury earlier this week, but Ponting said it would be unlikely another batsman would be called up.
Australia won their first two preliminaries against Zimbabwe and New Zealand and play their next match against Sri Lanka on March 5 in spin-friendly conditions in Colombo.
"We've got (all rounder John) Hastings in the sheds waiting for an opportunity. He's been particularly good in every training session and a couple of practice games that he played at the start of the tournament," Ponting said.
"We have a lot of fast-bowlers around the country who are on the sidelines so we'll have a good chat, but I'd be surprised if it wasn't a bowler."
Follow Emirates 24|7 on Google News.