Kumar, 16, is youngest World Cup player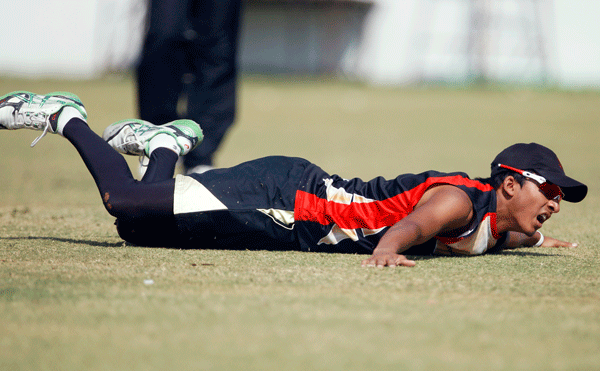 Sixteen-year-old schoolboy Nitish Kumar made history on Monday when he became the youngest ever World Cup player.
The Ontario-born teenager, aged 16 years and 283 days, was named in the Canada team to face Zimbabwe in the Group A game.
Bangladesh's Talha Jubair, who was 17 years and 70 days old when he featured against the West Indies in the 2007 World Cup, had been the previous youngest player in the tournament.
Before the World Cup, Kumar, who opens the batting, had played five ODIs for Canada, making his debut against Afghanistan in Sharjah in February 2010.
Nicknamed 'Tendulkar', he was born in May 1994, four-and-a-half years after Sachin Tendulkar's international debut against Pakistan in 1989.
Canada have the oldest and youngest player in the tournament and both will bat at the same time as the oldest player is 40-year-old John Davison, who also opens the batting.
"The first time I saw Nitish was 10 years back when he was only six. I was amazed to see a six-year-old's control over his shots," said Davison.
"Even at that age, he could hit pull shots and I felt he was a special talent."
Kumar's school has given him a month off to play in the World Cup.
Follow Emirates 24|7 on Google News.