Sri Lanka miss chance to train at new venues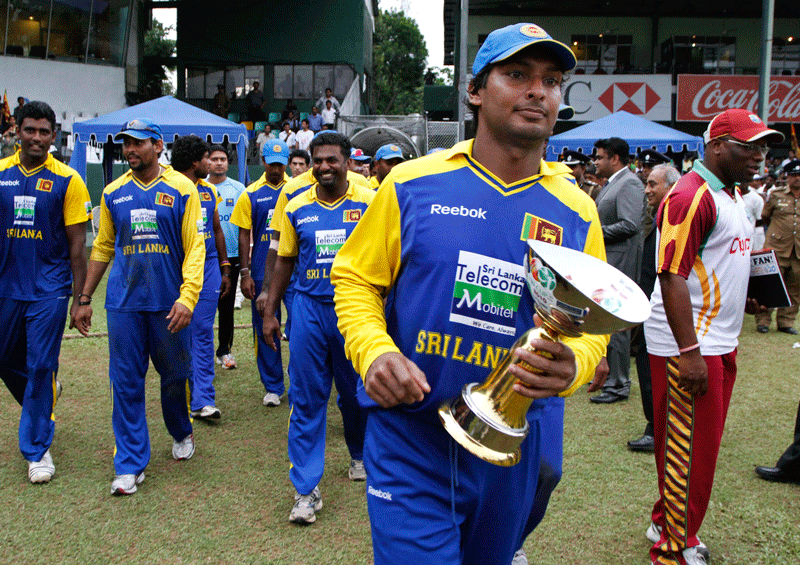 Sri Lanka have missed out on a home advantage after being denied a chance to train at two new World Cup venues because of construction delays, skipper Kumar Sangakkara has said.
The Sri Lankans open their campaign against Canada at the new Mahinda Rajapakse stadium in Hambantota on February 20, but delays in meeting building deadlines meant the venue could not be used for training.
Sri Lanka's hopes of getting a feel of the other new facility in Pallekele in the central district of Kandy were also dashed due to similar problems.
Sangakkara said the team had been looking forward to playing some games at Pallekele and Hambantota a month in advance and were disappointed by the turn of events.
"We would love to train at all the grounds, but we also need to have the proper facilities to train," Sangakkara told reporters late on Sunday after wrapping up a 2-0 one-day series win over the West Indies.
"We need to have side (practice) wickets, gyms, all of these things available at the venues, otherwise it is difficult.
"But things are what they are, so we accepted the fact that we'll have to go in and play World Cup matches on those grounds without knowing the conditions too much."
Pallekele and Hambantota are set to host five World Cup games while the renovated R. Premadasa Stadium in Colombo will host seven.
Sangakkara said the players were happy with the facilities in Colombo, where the squad has played a few domestic matches in the past few weeks.
"It's a bit too late now to go and work camps in Pallakele or Hambantota. We have only got two weeks and we've got to prepare as well as we can in those two weeks with the best of facilities and those facilities are here in Colombo.
"We are ready to play on the wickets we get and we can't, no matter how you talk about it, change anything anymore. They are what they are."
Sri Lanka, 1996 winners and losing finalists of the 2007 World Cup, are co-hosting the showpiece event with India and Bangladesh.
Sangakkara was upbeat about playing most of their matches in Sri Lanka in front of supportive home crowds.
"The crowd will be there and we'll be playing at home, so at least we've got two factors going for us," he said.
Sri Lanka have been placed in Group A with defending champions Australia, New Zealand, Pakistan, Zimbabwe, Canada and Kenya.
The event begins in Dhaka on February 19.
Follow Emirates 24|7 on Google News.