Warne 'genius' for predicting tie, says Strauss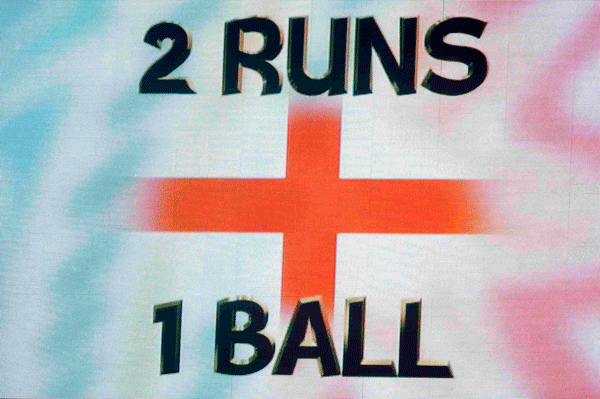 England captain Andrew Strauss hailed Shane Warne as a 'genius' after the former Australian spin king correctly predicted Sunday's epic World Cup clash with India would end in a tie.
"I think Warne is a genius to have predicted that. What more can I say?" said Strauss after the Group B match which saw England equal India's 338, only the fourth tie in World Cup history.
Before a ball had been bowled, Warne had predicted on his Twitter page: "Looking forward to the game between India and England - should be a cracker. My prediction - a tie!"
Just after the game had finished, Warne tweeted again: "Before u think there was something untoward re prediction of a tie, thought it was going to be a cracker - tie was tongue in cheek, but right."
Tied World Cup matches
1999 - at Edgbaston:
Australia 213, 49.2 overs (M Bevan 65, S Waugh 56; S Pollock 5-36, A Donald 4-32) tied with South Africa 213, 49.4 overs (J Kallis 53, S Warne 4-29)
2003 - at Durban:
Sri Lanka 268-9, 50 overs (M Atapattu 124, A de Silva 73; J Kallis 3-41) tied with South Africa 229-6, 45 overs (H Gibbs 73) D/L method
2007 - at Kingston:
Ireland 221-9, 50 overs (J Bray 115 no) tied with Zimbabwe 221 all out, 50 overs (S Matsikenyeri 73, V Sibanda 67)
2011 - at Bangalore:
India 338 all out, 50 overs (S Tendulkar 120, Yuvraj Singh 58, G Gambhir 51; T Bresnan 5-48) tied with England 338-8, 50 overs (A Strauss 158, I Bell 69; Zaheer Khan 3-64)
Follow Emirates 24|7 on Google News.