Tamim murder tycoon facing death gets retrial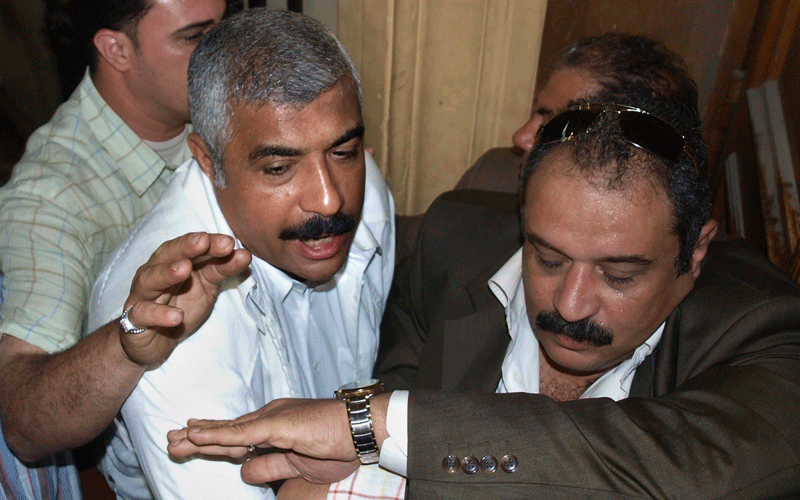 An Egyptian appeals court on Thursday ordered a retrial of property tycoon and politician Hesham Talaat Moustafa, who was sentenced to hang for paying a gunman $2 million to murder a Lebanese singer.
Moustafa, a member of Egypt's ruling party and former chairman of the Talaat Moustafa Group, was convicted in a lower court of paying Egyptian security man Muhsen el-Sukkari to kill Suzanne Tamim, 30, in Dubai.
The court "accepts the request for retrial for both convicts," judge Adel Abdel-Hamid told the court, prompting some present in the packed chamber to cheer and ululate.
A statement issued after the ruling said the original verdict had "mistakes in implementing the law" and the original court failed to respond to several core requests of the defence.
The judge said the case of Moustafa and Sukkari would go to a criminal court for the retrial.
"In the next court, God willing, in three to four hearings, we will secure the exoneration for the two defendants," Shawkat Ezz el-Din, one of their lawyers, told Reuters.
Witnesses said those in court included employees of the real estate company and members of Sukkari's family.
"Thank God that Egypt has fair judges and fair trials. We are going to Muhsen now. We are on our way," Sukkari's father told reporters after the ruling.
Lawyers representing Tamim's husband said they would examine the reasons for latest court decision.
NEW TRIAL
Media reports labelled the attack an act of revenge after Tamim, killed in 2008, ended a relationship with Moustafa, 50, a member of parliament's upper house.
The original verdict, sentencing Moustafa and Sukkari to death last year, was greeted with shock in Egypt where members of the elite are generally regarded as being above the law and where reporting of the case had been restricted.
If this appeal had failed, Moustafa and Sukkari would have faced the gallows unless pardoned by Egypt's president.
Moustafa and Sukkari will now be tried in a different criminal court from the original one and can appeal any verdict in that court, judge Ahmed Mekky, who was also involved in Thursday's case, told Reuters after the ruling.
"If the (second) appeal is accepted, the appeals court has to handle the retrial and its sentence will be final, and they can't do anything after that," he said.
Moustafa handed over the chairmanship of property firm Talaat Moustafa Group to his brother Tarek after he was charged, but the share price has moved on each twist and turn in the case, that has been watched closely across the Arab world.
Shares in Talaat Moustafa, after climbing before Thursday's decision with traders citing rumours the appeal would be accepted, fell later in the session after the news, closing down 4.2 percent. The overall market was flat.
Follow Emirates 24|7 on Google News.