Thailand unrest hits tourist industry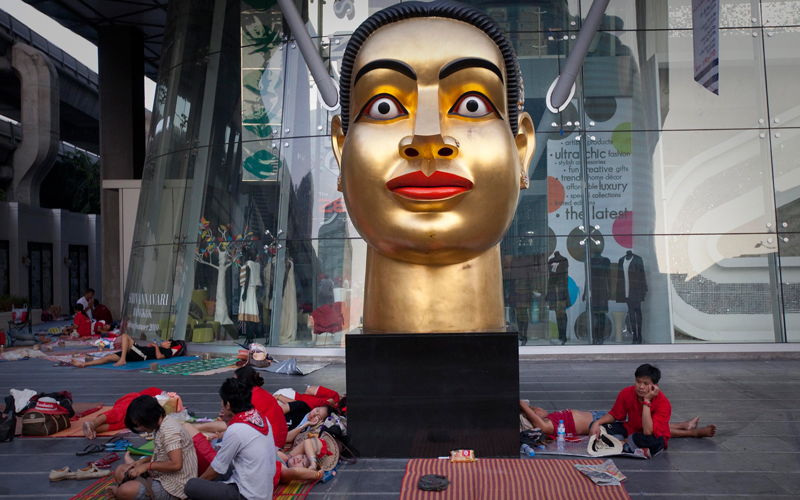 The United States government on Monday warned Americans traveling in Thailand to be vigilant and stay away from some popular tourist areas after 21 people were killed and 800 injured in weekend protests.
The US State Department said political demonstrations in Bangkok were expected to continue through the Songkran Thai New Year holidays from April 13-16.
It warned Americans to avoid areas where demonstrations were taking place, including Khao San road, a popular tourist street for budget travelers in the old town.
"US citizens are reminded that even demonstrations intended to be peaceful can turn confrontational and escalate into violence with little or not warning," it said. "US citizens are urged to avoid the areas that may be targeted for demonstrations and to exercise caution in their movements around Bangkok.
Tourism, which accounts for six per cent of the Thai economy, is suffering after scenes of heavy fighting in Khao San Road.
The State Department said travel to Thailand remains "generally safe" but the possibility of explosive attacks could not be ruled out. "US citizens are reminded to exercise caution and vigilance at all times." it said.
Follow Emirates 24|7 on Google News.