UAE strongly condemns terror attack on Charlie Hebdo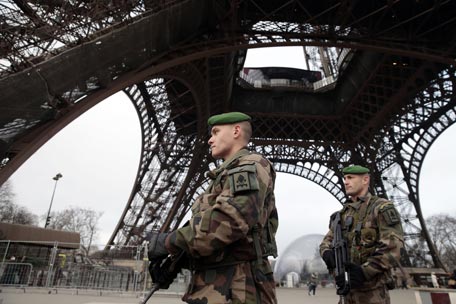 The UAE on Wednesday strongly condemned the heinous terrorist attack at the office of the French weekly Charlie Hebdo in Paris, in which scores of unarmed innocent civilians were killed and injured.

The Ministry of Foreign Affairs, in a statement, emphasised the UAE's solidarity with the friendly government and people of France at this critical time and expressed its condemnation of terrorism in all its forms and manifestations as a phenomenon that targets international security and stability.

The statement said that such appalling criminal acts require cooperation and solidarity at all levels to eradicate this menace which seeks to spread destruction, chaos and to destabilise security and stability.

The ministry said these criminal acts against innocent civilians violate all human principles and ethical values.

The ministry expressed its sincere condolences and sympathies with the French government and families of victims and wished a swift recovery to the injured.
ALSO READ: Police hunt brothers after Paris attack, third man surrenders

GCC condemns Charlie Hebdo shooting

GCC Secretary General Dr. Abdullatif Al Zayani deplored on Wednesday the deadly terrorist attack on the French satirical magazine Charlie Hebdo in Paris earlier in the day.

Describing the attack as 'cowardly and terrorist", Al Zayani, in a statement carried by KUNA, said the incident runs counter to the true values of and teachings of Islam.

He also expressed the GCC's support for any action the government of France may take to bring those criminals to justice and fight terrorism.
Follow Emirates 24|7 on Google News.