UN hosts fund-raiser to rebuild quake-ravaged Haiti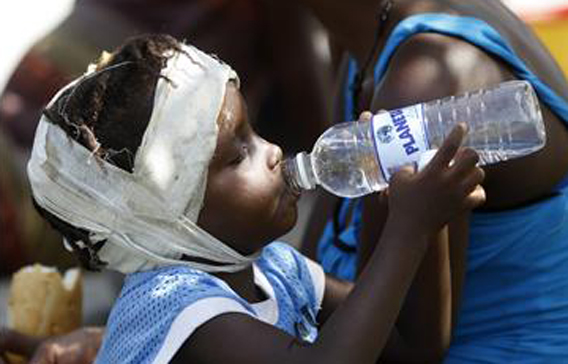 The United Nations and the United States jointly hosted a major fund-raiser for Haiti yesterday seeking $3.8 billion (Dh13.95bn) to help the Caribbean nation recover from a devastating earthquake.
Some 138 countries, international bodies such as the World Bank and the International Monetary Fund, non-governmental organisations and representatives of Haitians abroad are attending the 'International Donors Conference Towards a New Future for Haiti' at UN headquarters.
The meeting is chaired by Haitian President Rene Preval, with UN chief Ban Ki-moon and US Secretary of State Hillary Clinton serving as co-hosts.
Also present at the conference will be former US president Bill Clinton, the UN special envoy to Haiti.
Follow Emirates 24|7 on Google News.