US seeking safe haven for Gaddafi: NYT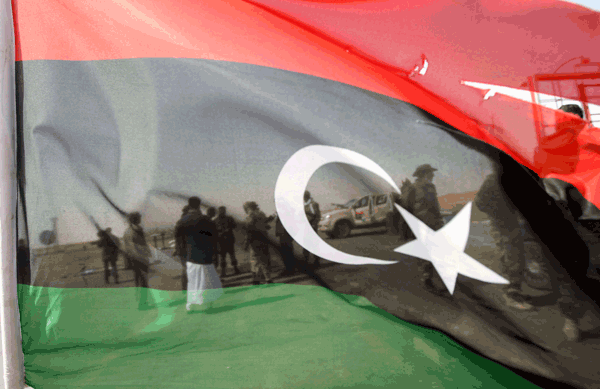 The Barack Obama administration has launched an intense search for a country that could provide refuge to Libyan strongman Muammar Gaddafi, The New York Times reported on Saturday.
But amid looming indictments against Gaddafi by the International Criminal Court in The Hague for the atrocities committed against his own people during the ongoing popular uprising and for the 1988 bombing of Pan Am 103, US officials only have a narrow list of potential host countries.
Three officials for President Barack Obama's administration told the Times they were considering finding a country that has not signed or ratified the Rome Statute, which requires countries to turn over anyone being indicted for trial by the ICC.
That approach raises the prospect that Gaddafi could find haven in another country in Africa, where about half of the continent's countries have not signed the treaty. The United States is also not a signatory due to worries that is military officers and intelligence officers could be prosecuted.
"We learned some lessons from Iraq, and one of the biggest is that Libyans have to be responsible for regime change, not us," a senior Obama administration official told the newspaper. "What we're simply trying to do is find some peaceful way to organize an exit, if the opportunity arises."
The report came after weeks of bombings by NATO allies and pressure on both the military and Kadhafi aides have failed to oust the man who has ruled Libya with an iron fist for 32 years.
The United States supported Britain and France in the nearly month-old operation against Gaddafi, launched out of alarm that Gaddafi would carry out wide-scale killings of civilians and fighters who rose up against him.
But the United States has resisted French-led pressure to supply more planes, saying it will play a limited role amid a heavy US commitment in Afghanistan and residual military role in Iraq.
The United States and other nations have voiced fears for the safety of civilians in Libya - particularly in the country's third city of Misrata, which the government has declared a "danger zone."
A senior US military official told the Times that NATO countries, which are dealing with an unprecedented level of complexity in their joint air campaign, were using different degrees of caution when striking targets that could cause harm to civilians or damage nearby mosques, schools and hospitals.
Some NATO pilots have refused to drop bombs on the targets due to related concerns, though planners for the allied air campaign cannot foresee which pilots will be matched to given targets, according to the official.
"Without a doubt, it is frustrating working through all this to get maximum effect for our efforts and dealing with all these variants," the official added.
Follow Emirates 24|7 on Google News.