Will DSF join list of top celebrations around the world?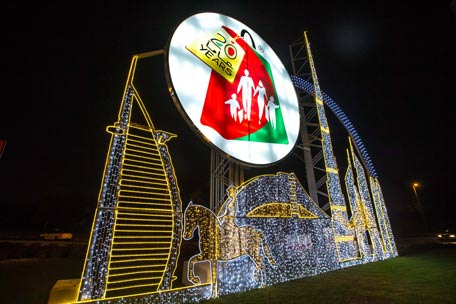 Your last office Christmas party rocked. Kevin from accounts got a little too into lip syncing Wham's 'Last Christmas' and Shirley from HR was chuffed to bits with her handmade decorative paper-chains. Crazy times.

But what happens when you crank the party all the way to 11? AmaZing Venues have compiled the definitive list of the best celebrations across the globe. It's time to push the photocopier back into place, dust off your passport, and pull out your best dance-moves, as unique experiences are waiting all over the world.

Several of these celebrations have come about from a long cultural history. Holi predates the Bible, and Thanksgiving has been on the American calendar since before Independence Day. The Full Moon Party long predates the recent influx of gap year travelers.

Our favourite, La Tomatina, is so exciting though because of its pure spontaneity. In 1945 the sleepy Spanish village of Buñol hosted a parade that somehow descended into a food fight. The skirmish now involves 30,000 tomato tacticians battling it out with the event's name sake, the hand-thrown fruit grenade that's rich in vitamin C.

La Tomatina is just one of several grand-scale global celebrations that occurs year-in year-out. These events aren't just for locals either, and provide a great chance for the plucky traveler to immerse themselves in another culture.

Dubai Shopping Festival, Dubai Summer Surprises and Eid in Dubai are relatively new events, but who knows - they might yet make it into the list.
Created by Amazing Venues
Follow Emirates 24|7 on Google News.