Woods practice reports set tour tongues wagging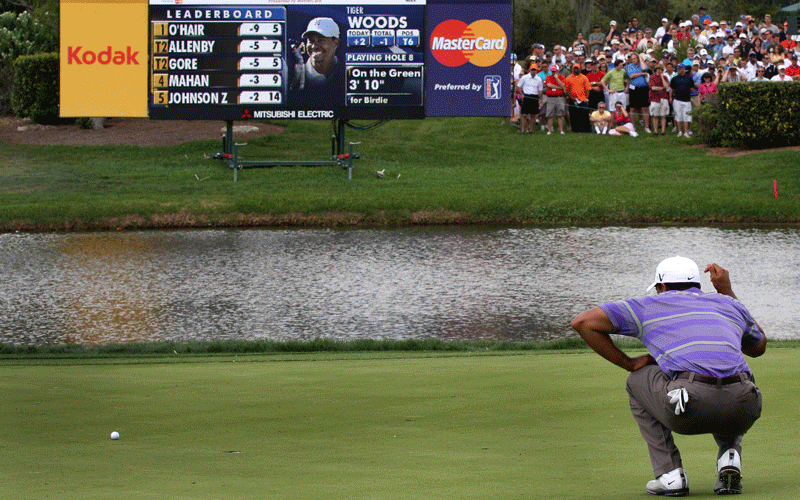 Media reports that Tiger Woods is working with his swing coach Hank Haney have leading golfers talking of a possible return to action for the world number one.
The websites of the Golf Channel and Golf Digest have both reported that Woods was seen working with Haney on a driving range in Florida over the weekend, which has led to speculation that his return could be on the horizon.
"It's certainly going to be interesting to see not just how he plays but just how he handles the whole situation," Britain's Rory McIlroy said on Tuesday at the Doral course in Miami, where the WGC-CA Championship will take place this week.
"I think everyone is excited to see him just get back out on to the golf course and play golf and from the reports I've heard, he seems to be swinging it well and as good as he ever was.
Woods, who said he was taking an "indefinite break" from the game last December, has only spoken publicly once since and he left it wide open on when he would return.
The first major of the year is the Masters at Augusta on April 8 and if Woods were to return for that event he would likely pick a March tournament to get into the groove.
The Arnold Palmer Invitational at Bay Hill and the private Tavistock Cup, both close to Woods' home in the Orlando area, would appear to be ideal occasions but there has been no indication that Woods is considering entering.
"It will be exciting the next few weeks, whenever he comes back, I know a lot of people are saying Tavistock or Bay Hill," McIlroy said. "It would be nice to see him back."
Woods has won six times at Bay Hill including last year's event but while such a return might be logical, no-one has any idea whether it is actually going to materialise.
"I don't know what's going to happen, how the reaction will be," said Britain's Paul Casey.
"You know, golf is here. Golf will always be here, waiting. So we will see what happens when he does return."
Follow Emirates 24|7 on Google News.