Work starts on China's 838-metre high 'Sky City'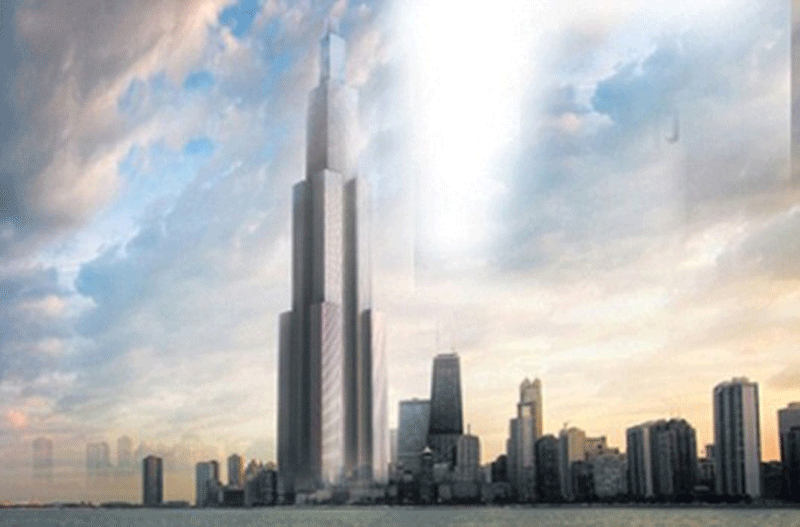 Work has commenced on the 838-meter Sky City in Changsha, China, Broad Group has confirmed to Emirates 24l7.

"We broke the ground on July 20. We will start fabrication in September with installation in January 2014," the company said in an emailed statement.

According to the 'South China Morning Post' newspaper, Broad Group Chairman Zhang Yue said the tower will be completed by April 2014 and will cost around $846 million (Dh3.1 billion).

Last year, Broad Group said in its presentation that it would build the tower in seven months.

The tower, which will be 10 metres taller than Burj Khalifa, currently the world's tallest tower, will contain a hotel for 1,000 guests and housing for up to 31,400 people, ranging from penthouses to high-density units for low-income tenants. It will also have a hospital, schools, shops, restaurants and offices.

In June, Broad Group official told Emirates 24l7 that the 838-metre Sky City in Changsa, China, will be completed by March 2014.

The prefabricated units will be produced by 20,000 workers in four months, China Daily said, adding it will take three months for 30,000 workers to finish the units and actual constructions on site will take up rest of the time.

Yue, in his presentation at Council on Tall Buildings and Urban Habitat (CTBUH) London Conference, said: "Land use is a top concern in China. Occupation of the land has caused a lot of social and environmental issues. It has created huge demand for transportation and energy consumption. In the end, energy conservation is the focus of everything."

He proposed to solve the land use problem with a prefabricated vertical city, to be assembled in factories and bolted together on site.

Earlier in a video, the developer revealed the tower would have a garden on the topmost floor and open terraces, with the company dubbing the development as "One Building, One City, Sky City."

Sky City will have 202 floors with 1.05 million square metre space. It will withstand a 9.0 magnitude earthquake, will be fireresistant for up to three hours and have 10 fire escape routes for evacuation of a floor within 15 minutes during an emergency.

The tower will have 15cm thermal insulators, fresh air heat recovery system, non-electric air conditioners, cooling-heating power system and LED lighting. The projected cost is four billion yuan (Dh2.35 billion) and will be able to house 31,400 people.

Currently, four countries, excluding China, are vying to build the world's tallest tower. Kingdom Holding Company has announced that it will complete the 1,000-metre high tall Kingdom Tower in Jeddah by mid-2017.

In May, Emaar Properties Chairman Mohamed Alabbar said Dubai could accommodate a tower taller than Burj Khalifa.

"We may try to build something a little taller. The emirate needs another tall building. Dubai is only about 30 years old, so we have a lot of time and lot of investment left," he had said at the Africa Global Business Forum 2013.
Follow Emirates 24|7 on Google News.