15% seeking plastic surgery in UAE are teens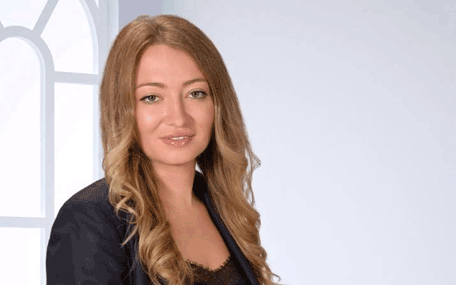 The growing interest demonstrated by university aged students and teenagers for plastic surgery is being cited as one of the key factors that will help spark continuous growth for the UAE's plastic surgery segment.
According to a media statement issued by Vasilica Aesthetics, a plastic surgery consultancy firm, "recent industry reports have shown that more and more individuals in the country today are pressured to look good, which has spiked the demand for cosmetic surgery and other related medical procedures."
According to the media statement, "Of the lot, 15 per cent of patients seeking to undergo plastic surgery in 2013 were composed of teenagers and university-aged students."
Vasilica Aesthetics, which is seeking to play a guiding role for young people wanting to undergo plastic surgery, strongly advises that potential patients, particularly younger ones, should first seek professional advice from medical experts and consultants before undergoing a cosmetic procedure.
The form further shared that university students are simply emulating what today's celebrities are doing but explained that younger patients should be made aware of the procedure they wish to undertake and the risks involved with it.
The increased demand for plastic surgeries has attracted the attention of specialists from all over the world – who have now set up extensions of their practices in Dubai, which allows them to meet potential patients and perform cosmetic procedures here as well.
According to these specialists, some of the most common procedures opted by younger patients include liposuction, breast augmentation, ear correction, body lift , rhinoplasty and acid hyaluronic fillers like Juvaderm, Radiesse and Restyline.
Industry analysts have cited two main reasons as to why today's younger generation are turning to plastic surgery – the first is peer pressure, where friends and social acquaintances play large influence to the need to look good and second, the advances in medicine that have now made aesthetic procedures possible and affordable. Also, today's plastic surgery procedures have also become less invasive and safer.
"The growing interest for cosmetic surgery has given us the confidence to see more growth in this medical segment – probably reaching 5 to 10 per cent growth in 2014," said Vasilica Roxana Baltateanu, Co-Founder and Managing Director, Vasilica Aesthetics.
"The growth of this segment consolidates the Middle East region's move to become a medical tourism destination. The UAE in particular is now focused on developing its healthcare segment and has already started on building specialized healthcare cities and other major hospital projects that will attract more medical tourists."
Amidst these developments, Vasilica Aesthetics has shared that interested patients still need to be guided on the basics of undergoing a cosmetic procedure. According to Baltateanu, many of these patients search the internet to check on corrective surgeries that they can avail of, while some even consult with three to five different specialists – ending with tons of information that will sound too confusing for them.
"Plastic surgery is not a medical condition—it is elective. It is a procedure that will not only affect your body but will also have an impact on your life, can have psychological effects. For those who are really decided on undergoing plastic surgery, younger ones in particular, we would also recommend counselling in order to be well aware of the benefits and the risks involved," concluded Baltateanu.
Follow Emirates 24|7 on Google News.