The amazing growth of the Emirate of Dubai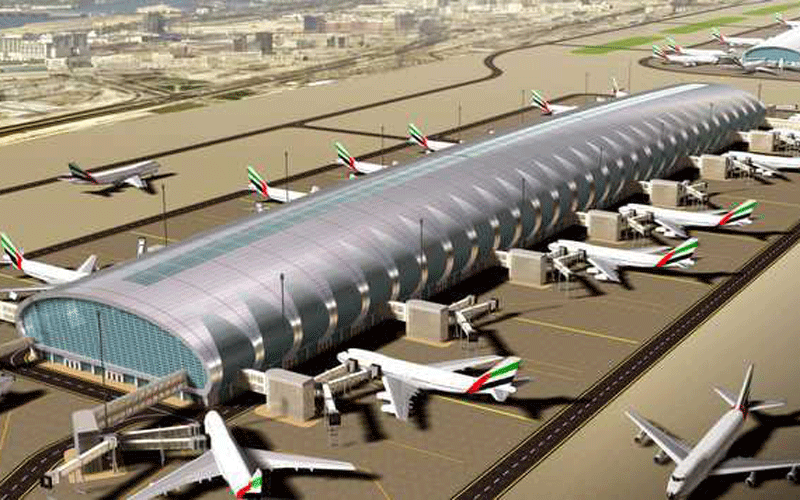 The growth of Dubai into a world-class city in a short span of time proves that miracles do happen in today's world.
Building its growth on trade and tourism, Dubai has created a niche for itself and made its mark as one of the fastest growing cities in the world.
With numerous prestigious structures, a strong trade, aviation tourism and services sector, Dubai is poised to grow even further.
Aviation
The strong growth of Dubai's aviation sector was clearly apparent at the Dubai Airshow that was held in November of 2011. The growth of the sector was proven by the sheer numbers. The event was an overwhelming success drawing 56,548 trade visitors from around the world along with 960 exhibitors from 50 countries and 1,452 international and regional media.
Yet again the event proved to be one where deals are made and the total order book for the Dubai Airshow was in excess of $63 billion.
The great influx of people show that Dubai still retains its position as one of the places people love to go to. Dubai International Airport celebrated its 50th Anniversary in October 2010 and is now the 4th busiest airport in the world.
In May 2011, it announced that it will be the busiest airport in the world by 2015. Passenger traffic has increased at an average annual rate of 15.5 per cebt. The number of passengers travelling through Dubai's two main airports is expected to increase to 98.5 million by 2020. The figure is more than double the 47.2 million passengers Dubai Airports recorded in 2010. Dubai Airports owns and operates both of Dubai's airports – Dubai International and the currently cargo-traffic only Dubai World Central – Al Maktoum International.
Concourse 3, Dubai International's dedicated A380 facility, is set to open in 2012, when Dubai World Central – Al Maktoum International will also start passenger services.
Emirates airline, one of Dubai's stars, started in March 1985, just 26 years ago. Today, it is the largest airline in the Middle East and the seventh-largest in the world in terms of international passengers carried, and the largest in the world in terms of scheduled international passenger-kilometers flown. It is also the seventh-largest in terms of scheduled freight tonne-kilometres flown (sixth in scheduled international freight tonne-kilometres flown).
Flydubai was founded on March 19, 2008. The flydubai fleet consists of 21 aircraft with an average age of 1 year, all of which are either on sale or lease-back agreements. They are all equipped with 189 passenger seats in a high-density all-economy class cabin layout. The airline already flies to 46 destinations with more routes being added every month.
As we talk of these amazing figures, Al Maktoum International Airport is not too far away from being open to passengers. This new airport is expected to have an annual cargo capacity of 12 million tons, more than three times that of Memphis International Airport, today's largest cargo hub, and a passenger capacity between 120 million and 150 million per year – more than Hartsfield-Jackson Atlanta International Airport (90 million in 2008), currently the world's busiest passenger airport.
Designed for the future, Al Maktoum International Airport proposes to handle all next-generation aircraft, including the Airbus A380 super-jumbo. Up to four aircraft will be able to land simultaneously, 24 hours a day, minimising in-air queuing.
Trade
For centuries, Dubai has been known as 'the city of merchants'. During the fifties and sixties it became an increasingly busy trading post for the entire Gulf.
Mina (Port) Rashid was completed in 1972. The port's location near to the city center, its all-new infrastructure and Dubai's thriving business community made it an instant success. By 1978 the number of berths was increased to 35 - including five berths large and deep enough to handle the largest container vessels.
In 1976, the late ruler of Dubai, Sheikh Rashid bin Saeed Al Maktroum, gave instructions for an even more ambitious project: the construction of the world's largest man-made harbour at Jebel Ali. When completed in 1979, Jebel Ali Port ranked alongside the Great Wall of China and the Hoover Dam as the only three man-made objects that could be seen from space.
Jebel Ali Port and Free Zone merged with Port Rashid in May 1991 to form Dubai Ports Authority which led to a dramatic increase in throughput to cross one million TEU's.
Formally established in September 2005, DP World emerged from the corporate integration between Dubai Ports Authority and DPI Terminals (Dubai ports International), to become one of the largest global port operators.
Today, DP World's UAE Region is among the leading hubs in the world, serving more than 100 shipping lines. DP World, UAE Region achieved a throughput of 11.6 Million TEUs in 2010.
DP World's commitment to meet customers' expanding needs have driven the organisation to continuously upgrade its infrastructure, and supply modern machinery to increase efficiency of handling cargo. The opening of the new container terminal (t2) at Jebel Ali has contributed to a substantial increase in handling capacity. The terminal is able to provide the regular, efficient services required by the new generation of mega vessels, which is a competitive differentiator for the flagship terminal.
DP World employs state-of-the-art technology to ensure the highest level of performance and safety. Among the equipment employed are the tandem lift gantry cranes which were custom built by ZPMC in conjunction with DP World. The tandem lift cranes, also known as quad lift cranes, are capable of simultaneously lifting two forty-foot containers or four twenty-foot containers and are an industry benchmark of technological advancement and operational capability.
Free zones
Dubai has many free zones which have cemented the growth of the city. Jafza, one of the main free zones in the city, is one of the world's largest and the fastest growing free zones. Established in 1985, Jafza today is spread over an area of 48 sqkm and is home to over 6,400 companies, including over 120 of the Fortune Global 500 enterprises, from across the world. It is a leading driver of the burgeoning UAE economy. With its impeccable track record, Jafza stands for innovation, customer centricity, transparent operations and entrepreneurial dynamism.
Dubai Silicon Oasis, another prominent free zone in the city, is a revolutionary technology park. Established in 2004, Dubai Silicon Oasis Authority (DSOA) is considered the only technology park in the region that provides both a living and working integrated community. Silicon Oasis is a free zone authority and provides a full package of incentives and benefits to companies operating within the free zone.
Designed as a hi-tech ecosystem, DSO offers businesses a plethora of advantages including a state-of-the-art infrastructure, in-house business services and strong business support such as technology investment incentives for large enterprises, entrepreneurial support, an incubation centre and venture capital funding.
Since its official opening in 2000, Dubai Internet City (DIC) has grown to become the Middle East and North Africa's largest Information and Communication Technology (ICT) Business Park, hosting both global and regional companies. DIC offers an environment that attracts all the elements of the ICT value chain and helps IT and Telecoms businesses develop, innovate and grow while enjoying free zone benefits of 100% business ownership and a tax free income as well as rich networking opportunities, industry building programs and government services.
DIC also hosts the Majid Bin Mohammed Innovation Center in5, a technology start-up incubator that aims to foster entrepreneurship and drive innovation. Microsoft, Google, Yahoo, HP, Dell, Intel, Booking,com and Cisco are just some of the global ICT companies that serve the Middle East and beyond from offices in DIC.
The Dubai Media City is a free zone in which media-related companies could establish themselves. Since its official opening in January 2001, Dubai Media City has grown to become a thriving business community hosting both global and regional media companies. The business park offers an environment that allows companies and individuals to operate with collective synergy and freedom whilst enjoying free zone benefits which include 100% business ownership and exemption from taxes as well as value added services such as networking opportunities, venue management services, industry building programmes and government services.
Dubai Knowledge Village (DKV) is the world's only Free Zone area dedicated to Human Resource Management and learning excellence. Established in 2003 as part of Tecom Investments, DKV aims to develop the region's talent pool and establish the UAE as a knowledge-based economy. DKV is a unique hub that offers the best selection of Human Resource Management, Consultation, Training and Personal Development programmes on a picturesque 1km long campus in the heart of Dubai. With over 450 business partners, DKV aims to establish itself as both a trusted business partner and a centre of excellence for professional development.
These are some of the most prominent free zones in the city. This list is long with many others.
The beautiful structures of Dubai
Dubai is a bustling metropolis and has given to the world some amazing structures.
Burj Al Arab
In its relatively short tenure on the Dubai coastline this legendary and symbolic hotel has attracted international attention and awe, ensuring its place as one of the most photographed structures in the world, and consistently voted the world's most luxurious hotel. Designed to resemble a billowing sail, Burj Al Arab soars to a height of 321 metres, dominating the Dubai skyline. Illuminated at night by choreographed lighting representing water and fire – Burj Al Arab is simply individual, inspired, impressive.
Burj Khalifa
Burj Khalifa lifts the world's head proudly skywards, surpassing limits and expectations. Rising gracefully from the desert and honouring Dubai with a new glow. Burj Khalifa is at the heart of Dubai and its people; the centre for the world's finest shopping, dining and entertainment and home for the world's elite.
Not only is Burj Khalifa the world's tallest building, it has also broken two other impressive records: tallest structure, previously held by the KVLY-TV mast in Blanchard, North Dakota, and tallest free-standing structure, previously held by Toronto's CN Tower. The Chicago-based Council on Tall Buildings and Urban Habitat (CTBUH) has established 3 criteria to determine what makes a tall building tall. Burj Khalifa wins by far in all three categories.
The Dubai Mall
The Dubai Mall is the region's premier shopping, lifestyle and entertainment destination. With more than 1,200 stores and a host of world-class attractions, The Dubai Mall is revolutionizing the modern shopping experience.
With an impressive array of leisure pursuits, this is the ultimate, cutting-edge shopping experience. A range of adventure sports vies for attention alongside the romance of ice-skating. The Dubai Mall is a place where outdoor brunch can be followed by the delights of the big screen and where a 21st century gold souk is set off against a world class aquarium.
The Palm Jumeirah
Palm Jumeirah is a visionary project. An unparalleled feat of engineering, it is now creating an equally unique community. The world's greatest hotels, restaurants and entertainments are attracted by the Palm Jumeirah concept. Here the new wave of fashion sits side by side with luxury yachts in some of the world's most impressive marinas. And here is the perfect place to buy a property.
Residents who have already moved into Palm Jumeirah homes, talk of dreams coming true, waking up to glorious sunshine, wonderful views and an array of marine life at the end of the lawn. They enjoy a distinguished address and exclusive lifestyle close to the shops and entertainments.
Follow Emirates 24|7 on Google News.