Al Fahim steps down from Pompey role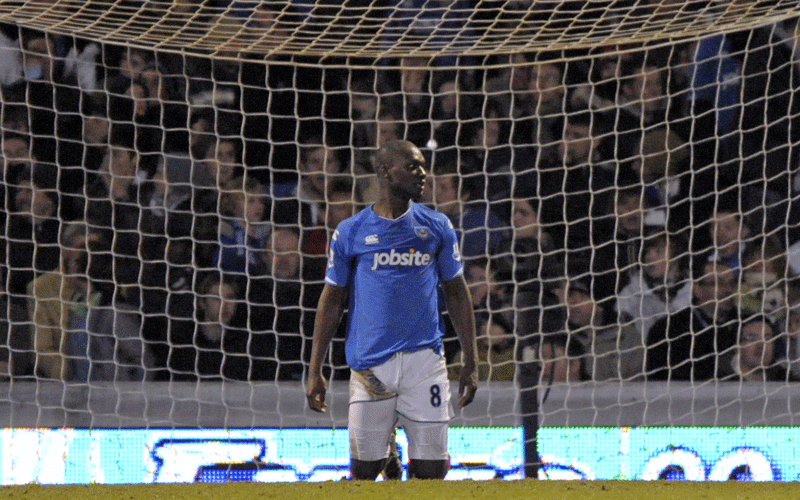 United Arab Emirates businessman Sulaiman Al-Fahim resigned from his position as the non-executive chairman of debt-ravaged Premier League club Portsmouth on Monday and gave his 10 per cent shareholding to the club's supporters' trust.
Fahim confirmed the developments to Reuters as moves continued in London to save the 112-year-old club from going into liquidation.
Asked by Reuters whether he had resigned from his position and given away his shares, Fahim said: "Yes."
The club's chief executive Peter Storrie told Sky Sports News on Monday that the owner, Hong Kong businessman Balram Chainrai, was exploring a new initiative to try to save the club.
"As far as general negotiations are concerned (with potential new owners) they are just about complete," Storrie said. "It is now all about proof of funds. If that is proved through bona fide banks, Mr Chainrai is in London and is prepared to push ahead and get the deal done.
"In this situation, you are always sceptical but always hopeful that this football club will survive."
Portsmouth face a winding-up petition from Britain's Revenue and Customs office in the High Court on March 1, for unpaid taxes,. They club had appealed for permission to sell players in a bid to raise urgent funds but the Premier League declined their request.
In October, Fahim sold 90 per cent of the club's shares to Saudi businessman Ali al Faraj. Chainrai has since become the club's fourth owner in less than a year.
British media have reported that the club have debts of more than 70 million pounds ($107.7 million).
There is no guarantee that the club, English champions in 1949 and 1950 and FA Cup winners twice, will still be in existence to play their next scheduled home match against Birmingham City in the FA Cup sixth round on March 6.
On Saturday, the club lost 2-1 at home to Stoke City, a result that left Portsmouth on 16 points from 26 matches -- eight points from safety at the bottom of the table.
If they survive the winding-up order and are placed in administration, Portsmouth will have nine points deducted which would seal their almost inevitable relegation from the English top flight.
Follow Emirates 24|7 on Google News.