Al Qaeda confirms, vows revenge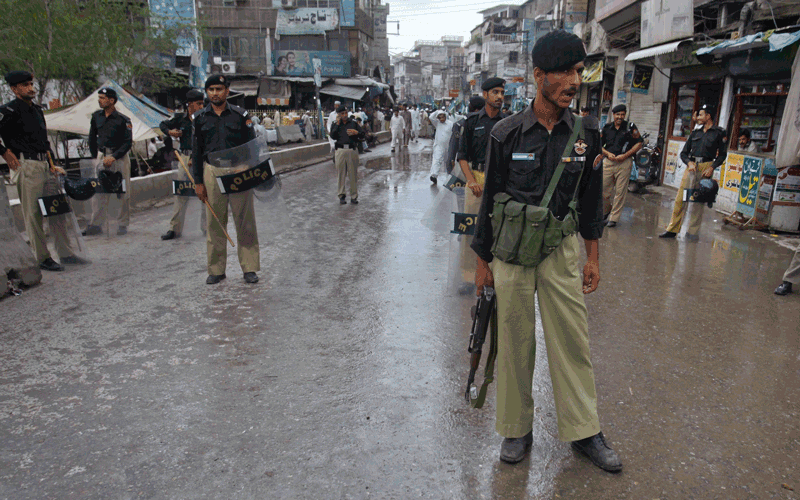 Al Qaeda has acknowledged that Osama bin Laden is dead, dispelling the doubts of some over whether the militant group's leader had really been killed by US forces, and vowed to mount more attacks on the West.
The announcement on Friday by the militant organisation, which promised to publish a taped message from bin Laden soon, appeared intended to show its followers around the globe that the group had survived as a functioning network.
In a statement online, it said the blood of bin Laden, shot dead by a US commando team in a raid on Monday on his hide-out in a Pakistani town, "is more precious to us than to be wasted in vain". "It will remain a curse that hunts the Americans and their collaborators and chases them inside and outside their country."
Al Qaeda urged Pakistanis to rise up against their government to "cleanse" the country of what it called the shame brought on it by bin Laden's shooting and of the "filth of the Americans who spread corruption in it".
The statement also warned Americans not to harm bin Laden's corpse and to hand it and those of others killed to their families, though US officials say bin Laden's body has been buried at sea and no others were taken from the compound.
Meanwhile, one survey conducted in Pakistan this week by the British-based YouGov polling organisation found that 66 per cent of over 1,000 respondents did not think the person killed by US Navy Seals was bin Laden.
The raid, of which the US administration has declined to give details,
has also raised questions about the legality of bin Laden's killing. He was unarmed when he was shot dead, but US President Barack Obama has continued to bask in public approval for the killing, and flew to a military base at Fort Campbell, Kentucky, to thank special forces involved in the raid.
"This has been an extraordinary week for our nation," Obama told a jubilant audience of troops. "The terrorist leader who struck our nation on September 11 will never threaten our nation again." But he warned "this continues to be a very tough fight."

Meanwhile, anger and suspicion between Washington and Islamabad over the raid in Abbottabad, 50km from the Pakistani capital, showed no sign of abating.
The 'New York Times' on Saturday quoted Pakistani officials as saying the Obama administration had demanded Pakistan disclose the identities of some of its top intelligence operatives as Washington seeks to find out whether they had contact with bin Laden or his agents before the raid on his compound.
The officials were providing details of what the 'Times' called a tense discussion between Pakistani officials and a US envoy in Pakistan on Monday.
One of bin Laden's wives, Amal Ahmed Abdulfattah, told Pakistani interrogators the Al Qaeda leader had been living for five years in the compound where he was killed, a revelation sure to deepen doubts about Pakistan's military and spy agency, the most organised establishments in a chaotic country.
Pakistani security forces took 15 or 16 people into custody from the Abbottabad compound after US forces removed bin Laden's body, a Pakistani security official said. They included bin Laden's three wives and several children.
In Washington, a US official said US intelligence had established on-the-ground surveillance in Abbottabad before the raid. A phone call last year to a man known as the main courier to Osama bin Laden helped lead the CIA to bin Laden's compound, 'The Washington Post' reported on Saturday.
US officials also said among materials found at bin Laden's hide-out was evidence indicating Al Qaeda at one point considered attacking the US rail system on the 10th anniversary of the September 11 attacks later this year.
Officials said evidence analyzed so far indicated bin Laden was still involved in directing Al Qaeda's activities, even though he had largely avoided the public spotlight for years. US officials also said among materials found at bin Laden's hideout was some evidence indicating Al Qaeda had at one point considered attacking the US rail system on the 10th anniversary of the Sept. 11 attacks later this year.
The fact that bin Laden was found in a garrison town - his compound was not far from a military academy - has embarrassed Pakistan and the covert raid has angered its military.
The Pakistani army threatened to halt counterterrorism cooperation with the US if it conducted any more unilateral raids. But on Friday, a US drone killed 17 suspected militants in northwest Pakistan, and pressure is building in the US Congress to suspend or at least review US aid to Pakistan.
Pakistani security officials have alleged that US troops, after landing by helicopter, shot the unarmed Al Qaeda leader in cold blood rather than in a firefight, as US officials first suggested. Amid differing accounts of how much hostile fire the Seals encountered in the compound, one Pakistani security official said on Friday that US forces should release video footage he said they "must have" of the operation.
UN human rights investigators called on the United States to disclosethe full facts "to allow an assessment in terms of international human rights law standards".
US Defense Secretary Robert Gates said the relationship with Pakistan was "complex" but pointed to Islamabad's effort against the Taliban and Al Qaeda in its own tribal areas and the use of its territory as a US supply route.

Follow Emirates 24|7 on Google News.