Algeria special forces launch final assault: 11 militants, 7 hostages dead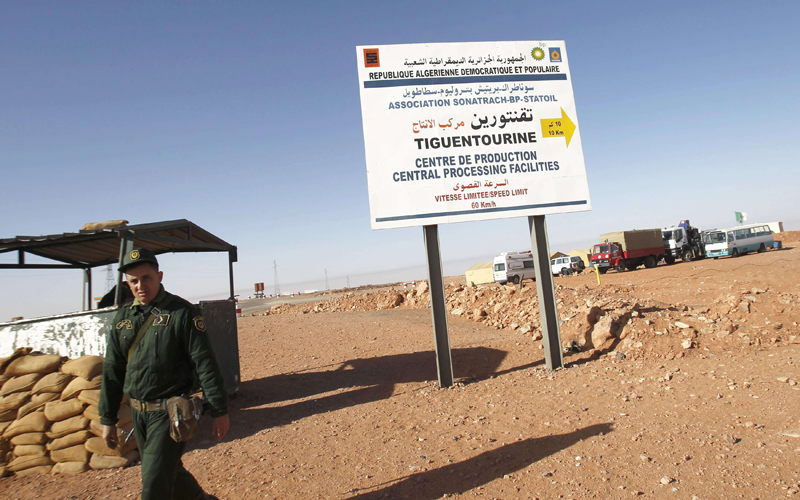 Algeria's special forces stormed a natural gas complex in the middle of the Sahara desert in a final assault Saturday, killing 11 militants, but not before they in turn killed seven hostages, the state news agency reported.
The report, quoting a security source, didn't specify if any hostages or militants remained alive or give the nationalities of the dead.
Algerian authorities estimated that around 30 militants occupied the Ain Amenas site Wednesday and with 18 already reported dead, it appears the hostage crisis involving hundreds of plant workers is finally over.
There was no official count of how many hostages were still being held by the final group of militants holed up in the gas refinery on Saturday, but the militants themselves had reported they were still holding three Belgian, two Americans, a Japanese and a Briton.
The plant is jointly run by BP, Norway's Statoil and Algeria's state-owned oil company.
An international outcry mounted over the Algerians' handling of the crisis. Experts noted that this is how they have always dealt with terrorists, refusing to negotiate.
The standoff has put the spotlight on militancy plaguing the region and Al Qaida-linked groups roaming remote areas from Mali to Libya, threatening vital infrastructure and energy interests.
The militants attacked the plant Wednesday morning, creeping across the border from Libya, 60 miles (100 kilometers) from the natural gas plant, and fell on a pair of buses taking foreign workers to the airport. The buses' military escort drove off the attackers in a blaze of gunfire that sent bullets zinging over the heads of the crouching workers. A Briton and an Algerian, probably a security guard, were killed.
Frustrated, the militants turned to the vast gas complex, divided between the workers' living quarters and the refinery itself, and seized hostages, the Algerian government said. The gas flowing to the site was cut off, though the circumstances of the cutoff remain unclear.
Follow Emirates 24|7 on Google News.