Aussie cricket bosses to monitor Indian security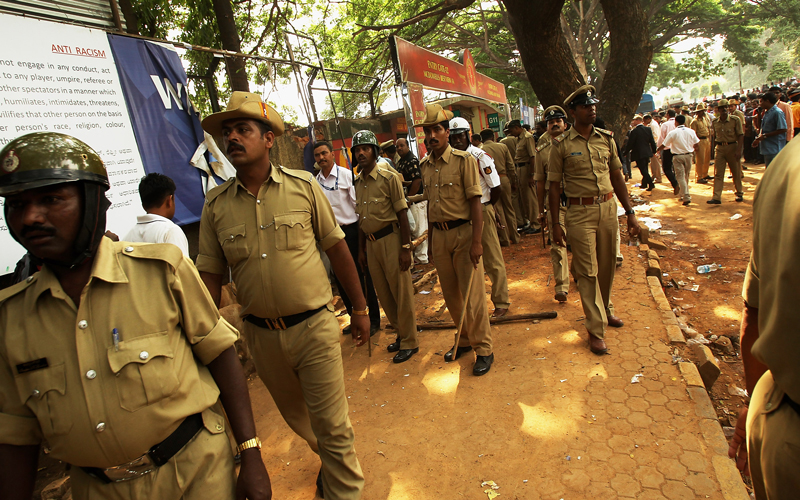 Cricket Australia said Sunday it would monitor the security situation in India after bomb blasts at an Indian Premier League match but said it was too soon to draw conclusions about the World Cup.
At least eight people were injured Saturday when two bombs exploded at a stadium in the Indian city of Bangalore, sparking panic among fans and stoking fears ahead of October's New Delhi Commonwealth Games.
The blasts, which occurred as spectators were streaming into the stadium, came amid heightened fears about security at sporting events in India, set to co-host next year's cricket World Cup.
Cricket Australia (CA) spokesman Peter Young said the security situation in India would be closely monitored.
"We're keen to talk to IPL organisers, and that will possibly happen some time in the next 12 hours or so, just to get an understanding of what's going on," he told reporters.
"The World Cup is too far away to comment about.
"Young said Australians playing in the IPL were participating in India independent of CA.
"In a formal sense we are not connected," Young said.
"But we are always concerned about our players and personnel.
"We are relieved however that there have been no injuries to any of the Australian personnel who are in India to play."
Young said CA expected to receive an update from the IPL, but he was not aware of any players expressing concerns to the Australian Cricketers' Association or to their respective Australian state associations.
Security had already been heightened for sporting and other events in India after a restaurant bombing in the western city of Pune in February that killed at least 16 people - the first big militant strike since the 2008 Islamist attacks on Mumbai, which killed 166.
The cricket World Cup takes place in India, Sri Lanka and Bangladesh from February to April next year.
Follow Emirates 24|7 on Google News.