Business Bay prices are up 50% in 24 months: Deyaar CEO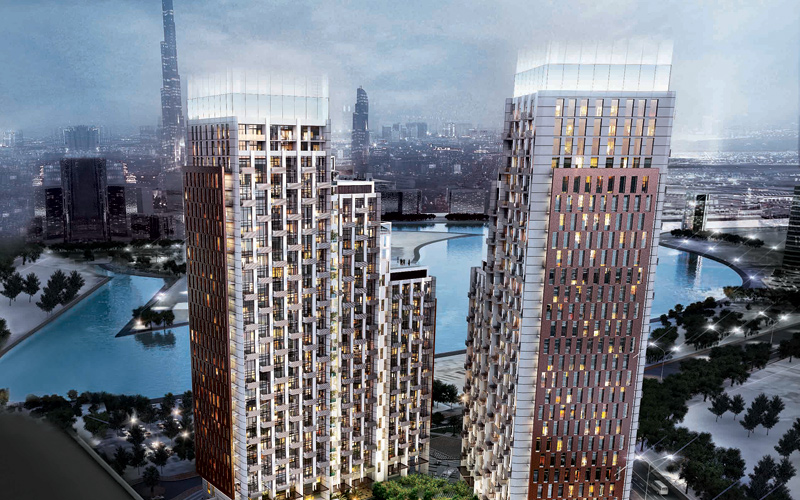 Deyaar Development, a Dubai-based developer, on Sunday returned to the development arena, launching Dh900 million The Atria, its first project in three years, and the 13th one in Business Bay.
"Construction will commence this month with the project scheduled for completion in first quarter of 2017," said Saeed Al Qatami, Chief Executive Officer, Deyaar Development.
The Dubai-listed developer signed up with Yoo Studio, a global design, development and branding firm, co-founded by John Hitchcox, to design the 350 serviced apartments in the project.
Yoo Studio has designed over 55 residential, hotel and leisure developments in 27 countries, the company website states. "Sales will commence first for the 219 residential apartments, in the coming weeks," Al Qatami said, adding, "There was huge demand for serviced apartments in Business Bay. Our move is in line with the directive of Dubai government to focus on the hospitality sector."
Ruling out speculations of property bubble in Dubai, Al Qatami said that the market has matured and flipping was not evident at large due to government measures such as increasing registration fee to 4 per cent from 2 per cent.
Expecting property prices will strengthen further, he said that Business Bay had seen a 50 per cent price increase in the past 24 months.
"Prices were at Dh800 per square feet in 2011 and now are between Dh1,600 and Dh1,700 per square feet."
Called, The Atria, the project comprises 350 serviced apartments and 219 residential apartments, comprising of 68 one bed units, 14 executive one bed units, 104 two-bed units, 28 three-bed units, three three-bed duplex apartments and two penthouses.
The company, however, did not reveal sales price, saying they would be disclosed at the time of the launch.Deyaar earlier said it has allotted up to one million square feet for hotel and serviced apartment projects in prime locations which include areas such as Business Bay, along Sheikh Zayed Road, and sites located in close proximity to the proposed venue for the Expo 2020, along Sheikh Mohammed Bin Zayed road.
"There are more projects in the pipeline. We will be announcing them soon," Al Qatami said, proclaiming, "Deyaar was back in the market."

Follow Emirates 24|7 on Google News.