27.7% increase in net profit of Dubai Silicon Oasis Authority in 2016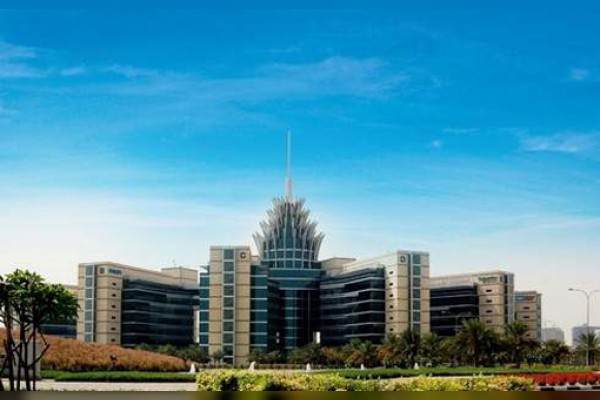 H.H. Sheikh Ahmed bin Saeed Al Maktoum, Chairman of Dubai Silicon Oasis Authority (DSOA), said on Saturday the authority has registered AED518 million in recurring revenue by end-2016, representing a 9.4 percent increase compared to 2015. DSOA also earned AED234.7 million in net profit, in 2016, achieving a 27.7 percent growth over the previous year.
He added Dubai Silicon Oasis (DSO) has successfully transformed into a preferred integrated destination for IT companies and entrepreneurs, and an exemplary pioneer of the smart city model. The announcement followed the release of DSOA's yearly results that showed positive performance across all areas of operations in 2016.
Sheikh Ahmed bin Saeed Al Maktoum stated that the hi-tech free zone is a key contributor to the development of Dubai's economy, based on knowledge, innovation and technologies of the future. He added that DSO has succeeded in reinforcing its position as an early adopter of smart city development through proactively implementing and integrating technology into the daily lives of its residents and employees.
Summarising DSO's achievements, Sheikh Ahmed said, "The number of companies operating out of the technology park grew from 1,920 in 2015 to 2,120 in 2016, marking an increase of 10 percent. DSO's outstanding record in drawing interest from hi-tech companies, investors and entrepreneurs is a testament to the exceptional services and state-of-the-art facilities it offers. The free zone plays a significant role in attracting direct investment into Dubai and the UAE as a whole."
He added, "These results reflect a robust growth in the technology sector, which is one of the most important sectors for the future and plays a pivotal role in shaping the post-oil economy and ensuring sustainable development. Going forward, in addition to providing a base for entrepreneurs and companies, DSOA seeks to contribute to the development of the technology sector and encourage open exchange of knowledge and expertise, engagement with the leaders in the sector, and training of national talent."
Dr. Mohammed Alzarooni, Vice Chairman and CEO of DSOA, said, "Our vision and mission are based on developing an advanced and fully integrated free zone technology park that supports international companies in establishing advanced R&D facilities in the Middle East."
He noted that nearly 78 percent of the companies based at DSO specialise in IT, while the remaining 22 percent operate across a range of sectors including commerce and services.
According to the latest breakdown, 72 percent of the companies at the hi-tech park are from the Middle East and Africa region, 12 percent are European, 12 percent are Asian, 3 percent originate from the Americas, and 1 percent from Australia & New Zealand.
As part of its continued efforts to position DSO as a preferred integrated destination for employees and residents, DSOA, in conjunction with external investors, is currently developing a series of residential, office, and light industrial units. In 2016, ground works were completed for 28 projects across a total area of 431,000 square meters. Furthermore, work was initiated on 50 other projects spanning a total area of 1.52 million square meters, at a total cost of approximately AED7.5 billion.
With the aim of realising the vision of transforming Dubai into the smartest city in the world, Sheikh Ahmed recently unveiled the commemorative plaque and laid the foundation stone of Silicon Park, the first integrated smart city to be built in DSO. The project will cost AED1.3 billion and spread over an area of 150,000 square meters.
The smart city, scheduled for completion by Q4 2018, will include 71,000 square meters of office space, 25,000 square meters of retail space, 46,000 square meters of residential space, a business hotel, a community center, public gardens, and a selection of restaurants and cafes. In addition, the development will comprise modern business facilities including meeting halls and a multi-purpose conference centre.
Follow Emirates 24|7 on Google News.