A creditor, declining remedial requests due to a high DBR, is illogical…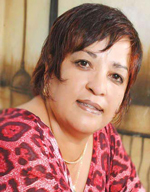 Correct me if I am wrong, but my logical understanding of any customer requesting remedial consideration, i.e. consolidation and/or restructure, is because they need to reduce their Total EMI's (Equated Monthly Installment), therefore reducing their default risks which they are currently facing, enabling them to derive at a 50-55% DBR (Debt Burden Ratio), so they can not only afford their EMI's, but also have funds left to sustain themselves and their families.
Currently many debtors are way over 100% DBR, so when the requests are submitted to creditors, many are declined due to a high DBR, but where is the logic that if that creditor approves the remedial request, then it will support the overall objective of deriving at the industry standard DBR of 50-55%.
Logically speaking, if any debtor does have proof of approved remedial requests, then they are submitted with the current request, but if they don't, then they are penalized in many cases, where the request is declined.
In the interim whilst this discussion is ongoing between the remedial company who submitted this request, the debtor and creditor as the latter party tends to want to directly communicate with the customer, the situation spirals out of control, where there is:
No positive outcome of approval even if it is escalated to the highest authority;
Continual arguments and justification by the creditor that their policy does not permit such request, unless existing remedial proof can be presented;
Parallel to this collection calls are ongoing, so the customer's request is not taken into consideration, rather ignored where these actions includes calls to the customer's place of employment, attempts to contact their HR, placing their employment in jeopardy;
Finally high default rates in spite of the customer initially informing the creditor that they cannot meet their current EMI's, resulting in their guarantee cheque's being banked and then bounced;
Legal action is taken;
The customer is now in a worse situation, with no attention afforded to their original remedial request;
As an ex-banker, I sincerely get it, but what I cannot comprehend is the unnecessary legal action taken when the customer's situation could have been saved from inception of requesting the creditor's consideration and assistance.
The customer then manages to secure 1 or 2 remedial approvals and then presents them to the creditor as proof, but by now a legal case is filed against the customer, so from experience this is the outcome most of the time:
The customer is requested to pay the full outstanding overdues to release the legal case file, where in most instances they do not have excessive funds to meet these type of requests;
In some cases a 2nd guarantor is requested, where the guarantor's 3month bank statement is requested and the guarantor issues a guarantee cheque over and above the customer's guarantee cheque, including monthly EMI cheques from the guarantor;
The turnaround time for this entire process could be anywhere from 1-6months, where we even have 12month turnaround time cases, only being resolved now.
It is totally acceptable and logical for any creditor to secure their organization's assets by securing additional financial instruments, where in some cases; we would highlight such a necessity as the outcome should also be positive for us as a remedial company, where our reputation should be maintained.
However, in most instances it is totally understandable that a debtor loses hope, throws in the towel, refuses to take creditor's calls, simply because they have encountered this major block, where they end up having no hope. The human spirit, although resilient and can always bounce back, does
not need to be tried and tested this way when the solution could be simpler, it could have alleviated so much unnecessary tasks for everyone in this chain.
So the creditor should not just assume that it is only about them, because if a debtor has taken the time to approach a remedial company for assistance, then it means that they have already visited the creditor, with no positive outcome, where most of the time this is the case.
Someone in that creditor chain should then take the responsibility of presenting these kinds of problems to their senior management for review, so that a more seamless review and approval process serve best, eliminating many problems creditors are facing today.
When you deal with people, then it is your responsibility to serve them in the best way possible and here I am referring to many good customers, it cannot be that every debtor is committed or sincere, but many are and those are the ones who get the bad end of the stick and who are inevitably, destroyed. There is a history of which I am aware, but there is also the side of us that can emotionally connect with any human and feel their pain and if we are in a position of strength, then we should try to help them in the best way possible.
Why would anyone derive pleasure out of making another's life miserable? How good do we feel when we see how we are able to transform the lives of others and witness their joy and happiness? Am I joking on this serious subject? Absolutely not, because it is our job, we are a key component of evolution, so we must operate with acute awareness no matter what our job is, because as I say, it will serve you in the future.
Follow Emirates 24|7 on Google News.